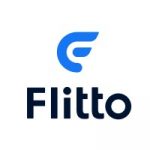 German Translator
[*Please do not click the 'Apply' button for this post & you can find your registration link below]
We are specifically looking for individuals whose first language is German and proficient in English. Participants in this project will be rewarded with points that can be redeemed. Join us in propelling the AI language industry forward by contributing to this project.
About Flitto Inc.
Flitto, the comprehensive multilingual translation platform with a range of services based on top-notch language data, is seeking individuals to assist in data collection to enhance our AI language technology.
"Registration Link for translation work":
https://flitto.notion.site/New-Arcade-Registration-Guide-7185cf74fff64f05aafbab590d5f88a3
[Translation Task detail]
a. Task Volume & Payments
Volume: Flexible (Adjustable depending on your availability)
Language pair: English ->German
Payment: Min. *$200 base + $Incentive (for completing 300 sentences per week).
*the amount of payment guaranteed for the project you will participate in.
PayPal will be used for settlement/payment in accordance with each individual contract.
b. Working Conditions
Work remotely without space constraints - Part-time/Freelance job
You will be joining Flitto's New Arcade platform online to do your translation work.
and get paid the Flitto points that can be cashed out via Paypal.
Our Flitto website:
https://www.flitto.com/business
Looking forward to your application!
To apply for this job please visit LinkedIn.