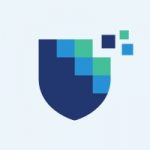 German speaking Translators & Content Writers
Internet Privacy Initiative BV is looking for experienced freelance copywriters to add to our growing editorial team for our multilingual website, VPNOverview.com.
Who We Are
Internet Privacy Initiative BV is a publishing company based in the Netherlands. We have two websites, VPNOverview.com and VPNGids.nl, that mainly focus on informing the general public about VPNs, online security, online freedom, and worldwide legislation with regards to these topics. We do that by reviewing VPNs, antivirus software, password managers, private browsers, geopolitics, streaming, downloading, and more.
Available in 10 languages (currently), VPNOverview.com has content that is purely informative, aimed at making difficult technical subjects understandable to even the least tech-savvy of users, and more commercial content where we recommend a certain solution (VPN, antivirus, password manager, etc.) to our visitors. We pride ourselves on the extensive research we do and we only recommend solutions that have passed our tests.
What are we looking for?
Currently, we are looking for experienced translators and content writers for german language. It's a remote freelance writing job and we are looking to build a long-term relationship with the right candidates. We're looking for writers that meet the following criteria:
Proven experience with writing/translating content about tech topics like VPNs, cybersecurity, censorship, software reviews, and so on.

Excellent level of English.

German speaking with excellent linguistic skills.

Available between 16 and 30 hours per week, with the intention to commit to a long-term cooperation.

Understanding of torrenting, streaming and online gaming preferred.

An investigative approach and impeccable writing skills.

Familiar with working in WordPress. No coding experience required but the person is expected to make changes directly in the backend of WordPress.

Knowledge of SEO (e.g., able to do keyword research, work with tools like SurferSEO, AHrefs etc.).

Not afraid of applying (or learning about) some really basic HTML.

A hard worker with a drive to be the best with the ability to work autonomously.

Someone who can handle deadlines.
Main responsibilities:
Localizing new articles from English and/or writing new articles in your target language on various topics related to VPN, web safety, online privacy, and internet freedom.

Updating and improving existing articles that have already been published on the website in your language, based on English updates or SEO briefs.

Occasionally testing certain software, such as VPNs, antivirus, or a password manager, and writing a review about it.
We will give you articles and other content in English along with some SEO guidelines. You will have the support of and will need to work together with a SEO specialist. They will provide you with a SEO brief for each article. Based on these, you are able to do the necessary research, examine the articles that currently rank well in the SERPs, and work on localization that exceeds existing articles in the SERPs in terms of quality, accessibility, and depth.
Additionally, we will give you access to existing articles that will need to be improved and updated to make them relevant, current, and SEO-optimized. Also, there might be occasional briefs to write articles from scratch in your native language based on trends and SEO findings.
About the role
As our translator and content writer, your job will be to localize, write and edit new and existing articles.
Your priority will be to ensure that the content in your language is factually correct and helpful to the reader based mostly on the English content and other briefs. We want our articles to be well-researched, well-written, well-structured, appealing, and comprehensive.
You'll also make sure the content has followed our SEO guidelines.
You'll be in charge of updating existing content on our website too by logging in to the backend of WordPress and working there following our guidelines.
You'll work alongside our Translation & Localization Coordinators, Content Managers for different languages and other Translators & Content Writers.
What can you expect from us?
Flexibility: We have a base team in The Netherlands, but we have an expanding global team working in multiple time zones. Because of this, we understand that everyone cannot be available at the same time. We work hard to leverage the most effective communication tools available to allow our team the support they need, even while being halfway around the world.
Support & Training: We will provide you with access to the right tools and systems and we will give you training so you can effectively use them. We can provide support on these tools and systems whenever it is needed.
Work environment: You will have the opportunity to work in a growing team of enthusiastic specialists in a scale-up environment, with an encouraging, supportive company culture. We offer a collaborative workflow in which we are constantly communicating with each other and making sure everyone's voice is heard.
How to apply

Email: intl-vendor-management@vpnoverview.com
Please send us the following:
A short cover letter in the email body on why you would like to work with us and why you are the right person for the job

Relevant writing examples/portfolio

Your resume and contact info

Indication of hourly rate

Indication of availability per week
Later on in the interview process, we may ask our pre-selected candidate(s) to perform a short paid trial project.
To apply for this job please visit LinkedIn.