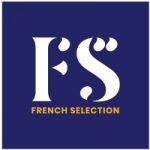 German speaking Logistics Coordinator
FRENCH SELECTION UKGerman speaking Logistics Coordinator
Customer Service, Customer Support, Customer Advisor, Administration, Customer Relations, Queries, Office Administration, Order Processing, Refunds, Returns, Credit notes, Problem solving, Inbound calls, Outbound calls, Fluent in German, Czech, Hungarian, Croatian, Serbian, Polish, Russian, Romanian, Bulgarian, Slovak, Greek, Lithuanian, Latvian, Estonian, Slovenian, Serbo-Croatian
Salary: up to £28,000 p.a. + BenefitsLocation: Watford, Hertfordshire
At commutable distance by car from: St Albans, Watford, Hatfield, Hemel Hampstead, Edgware, Harrow, Wembley, Chesham, Amersham, Borehamwood, Rickmansworth, Hertfordshire
Ref: 879GTC
Office Based role Monday to Friday ***
VIEW JOB DESCRIPTION > APPLY NOW:Please visit the French Selection UK website, vacancies section, search job reference: 879GTCApplications submitted on our website will come to us in the correct format, which means they will be processed faster & more efficiently by our team of consultants.
The Company:
Our client is a well-established and award winning company with international operations.
Main duties:
To provide logistics support and manage day-to-day operations.
The Role:
- To manage the day to day logistics operations to ensure on time deliveries- To manage and investigate customer complaints relating to deliveries- To communicate order information to relative personnel in customer service team- To manage all administration related to the transportation of products- To be aware of and comply with international shipping laws and documentation- To monitor and report on losses and damages during transportation- To update information in the database regarding changes to deliveries and carrier routes
The Candidate:- Fluent in German (written and spoken) - Essential- Previous experience in logistics and/or supply chain - Essential
- Previous experience or knowledge using SAP, HVS32 or SRM is beneficial- Proactive, confident and dynamic personality- Excellent communication skills and a team player- IT literate
The Salary:Up to £28,000 p.a. + Benefits
French Selection, leading UK-based consultancy specialising in the recruitment of bilingual and multilingual professionals for international business (industries and services). We are the leading recruitment consultancy for German, French, Italian and Spanish speaking positions. Also recruiting for positions with other languages such as Dutch, Polish, Portuguese, Scandinavian languages, Mandarin, Japanese and Arabic.