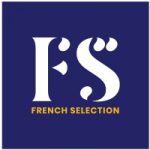 German speaking Account Manager
FRENCH SELECTION UK
German speaking Account Manager
European Sales, Export, Sales, Retailers, Wholesalers, Web shop, B2B, Account Management, Influential Skills, Negotiation Skills, Presentation skills, Marketing Strategy, Sales Strategy, Germany, DACH, Fluent in German, Fluent in English, Czech, Hungarian, Croatian, Serbian, Polish, Russian, Romanian, Bulgarian, Slovak, Greek, Lithuanian, Latvian, Estonian, Slovenian, Serbo-Croatian
Salary: up to £35,000 p.a. depending on experiences + Bonus + BenefitsLocation: Keighley, West Yorkshire - office basedRef: 2247G
Open to recent graduate too, excellent career progression opportunity ****** Candidate need to be a car owner due to the company's location ****** The role is fully office based with regular client's visit in Germany - every 6 week ***
VIEW JOB DESCRIPTION > APPLY NOW: Please visit the French Selection UK website, vacancies section, search job reference: 2247G. Applications submitted on our website will come to us in the correct format, which means they will be processed faster & more efficiently by our team of consultants.
The Company:
Our client is a well-established B2B retailer company on the European market.
Main duties:
To be responsible for existing accounts and open new business sales opportunities across all European channels focusing on DACH region.
The Role:
- To manage and deal with the existing accounts throughout Europe- To develop sales opportunities in DACH region to achieve individual targets- To report directly to the Sales Director in the UK- To analyse sales, performance by category and communicate weekly updates on progress- To visit clients monthly/quarterly basis to ensure future trading business plan- To forecast stock and order fulfilment to make the business efficient and timely manner- To ensure the timely fulfilment of customers' orders
The Candidate:- Fluent in German (written and spoken)
- Business or Export studies would be a bonus (open for recent graduate too)- Experiences in B2B sales is beneficial- Able to demonstrate negotiation techniques and successes- Fully competent and confident Word, Excel and PowerPoint user- Highly organised and proven ability to prioritise and meet deadlines- Happy to travel on the European Market on a monthly basis to attend tradeshows, exhibitions, and face to face client meetings and entertaining clients
Salary: £24,000 - £35,000 p.a. depending on experiences + Bonus + Benefits
French Selection, leading UK-based consultancy specialising in the recruitment of bilingual and multilingual professionals for international business (industries and services). We are the leading recruitment consultancy for German, French, Italian and Spanish speaking positions. Also recruiting for positions with other languages such as Dutch, Polish, Portuguese, Scandinavian languages, Mandarin, Japanese and Arabic.