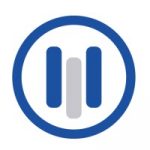 German Medical Translators, Editors for Long-Term Collaboration
Greetings!
We are The Language Doctors, Inc. US-based linguistic services provider in Annapolis, MD. We are currently looking for talented medical translators of (German toEnglish)tojoin our growing team.
This is an excellent opportunity for someone with a firm knowledge ofGerman andEnglishlanguages & extensive previous experienceintheMedicine/Health andLifeSciencesfields.
📝Required Qualification & Work experience
-Bachelor's DegreeinTranslations, Linguistics, HealthSciences, or any related field.
-5+ years of translation experienceinlifesciencesfields.
-Native or bilingual fluencyinboth Target and Source languagestoenable translations from one languagetoanother.
-Broadmedicalvocabulary.
-Healthcare experience is desirable.
- SDL Trados experience.
If you are interested in a long-term collaboration, please send your résumé to career@tldinc.org and fill out the Application Form to be provided by the recruiter.
Looking forwardtoreceiving your response!
Kind regards,
Valeria Passoni
Recruiting Specialist
The Language Doctors, Inc
To apply for this job please visit LinkedIn.