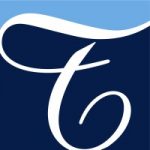 German into Gaelic Automotive Freelance Translators
In order to meet the translation needs of one of our clients, a luxury German automotive brand, we are currently looking to expand our database of freelance translators working with the following language combination:
Qualifications, Skills & Experiences
Native level of Gaelic
Excellent written and verbal communication skills in German
Specialized in the following subject matters: Automotive/Mechanical Engineering/Technical
SDL Trados Studio is a plus
Acute attention to detail, spelling and grammar
Ability to maintain professionalism in all situations, especially under tight deadlines
Candidates must also have one of the following:
· A degree in translation, linguistics, or language studies or an equivalent degree that includes significant translation training, from a recognized institution of higher education;
· 2 years of translation experience and college degree;
· 5 years experience and no degree; or
· A certificate of competence in translation awarded by an appropriate government body.
Please note:
Only qualified applicants will be contacted. No phone inquiries, please.
In case this skillset matches you profile, please reach out to our recruitment team via the following email:
cpistone@transperfect.com
To apply for this job please visit LinkedIn.