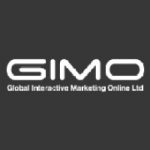 German Content Translator & Editor
About Us:
GIMO is a silver award winner for 2021 Employee Centric Company at UK Employee Experience Awards (UKEXA) in London. Company was established in 2006, based in the Waterloo/Southwark area with circa 200 employees working for us in London, and an additional 450 employees working globally as part of the group. Focussing on mobile and online Poker, Casino, and Sports Betting products in major European and Asian markets.
Gimo works in close partnership with leading global gaming brands such as NetBet, 777, and betFIRST
We have a very multicultural team here at GIMO with employees specialising in all aspects of Marketing, Affiliation Marketing, Development, Web Design, Content, Analysis, Software Development and Customer Service.
The Role:
Working within our Content Team, the main purpose of this role is to take care of all things content in German: writing, translation, transcreation, proofreading and editing. We need a perfectionist with very strong attention to detail and a proactive attitude, someone creative, who is passionate about digital content and social media.
The ideal candidate will have a solid background in translation, linguistics, journalism or any other related field. You'll be reporting to the Content Team Manager and working on content for different departments, such as SEO, Social Media, Marketing and Affiliation, as part of a friendly team of 12 translators and editors.
Responsible for:
●Writing original blog articles – covering sports events, casino history, tips for players, etc. See examples of our articles here: netbet.com/blog
●Translating content EN>DE – marketing copy, mailing, blog articles, legal text, game reviews, etc.
●Transcreating content – marketing copy, mailing, SEO content, etc.
●Writing original copy in German for SEO and Affiliation projects
●Proofreading/Editing existing German content
●Uploading content
●Performing quality checks and fixing localisation bugs in German
The Ideal candidate will have:
●German as a first language and fluency in English (essential)
●Excellent writing skills and impeccable grammar (essential)
●Good organisational skills (essential)
●A good eye for detail (essential)
●Experience in translation and localisation (essential)
●A degree in translation, linguistics or any other related field (desirable)
●An understanding of marketing techniques (desirable)
●Experience in the gaming industry (desirable)
●Basic knowledge of HTML and Dreamweaver is an advantage
●An interest in sports and gaming is an advantage
If you meet most or all requirements, we want to hear from you. Please apply with a cover letter (in English) and if you want to show off your writing and translation skills, even better! Send us a link to your website or blog (English or German) or email us an article you've written (English or German).
The Team:
The Content Team writes, proofreads and/or localises all the text needed by every department: Marketing, Social Media, SEO, Development, PPC, Affiliation, Games, Compliance and QA. We have an in-house team of editors and translators covering over 10 languages.
This is a highly collaborative environment, and most tasks involve many languages, so a team spirit is essential for this role. We regularly engage in grammar debates, we feed on each other's input and we have lots of shared resources.
We offer an excellent benefits package which contains many features.
Our generous benefits package includes but not limited to

Pension
Health Insurance
Perkbox
Flexible working
Employee Wellbeing
Learning and Development
Staff social engagement activities
On-site gym
More benefits are available and will be discussed once successful.
"GIMO is committed to equality of opportunity for all staff and applications from individuals are encouraged regardless of age, disability, sex, gender reassignment, sexual orientation, pregnancy and maternity, race, religion or belief and marriage and civil partnerships."
To apply for this job please visit LinkedIn.