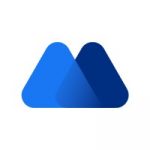 German – Chinese language Translator
Job description
We are MEXC, and we are a global business services technology company. Founded in 2018, MEXC Global is known as an exchange for high performance and mega transaction matching technology. The MEXC Global team is among the pioneers of finance and blockchain technology, currently serving more than 10 million users in more than 170 countries around the world, and currently has over 6 million active users from more than 200 countries and regions worldwide. MEXC welcomes new members as we are currently recruiting talent worldwide.
The ideal candidate is a motivated, organized, and creative individual who welcomes the challenges of a vast Global organization. We are looking for a German language translator that is fluent in German, English and (Mandarin Chinese).
Benefits for you:
Being part of a fun and close-knit teams in an exciting industry
Ability to work on mobile and from home.
Opportunity to progress into new roles as the company grows
You get to improve your confidence and communication skills
You receive Coaching and mentorship to empower you as to grow to excel in your function independently and with our business activities
Key Responsibilities :
Translate a wide variety of content covering subject areas appropriate to Crypto Currency
Ensure all translations meet the needs of other departments.
Responsible for maintaining the highest level of quality translations
contributing to linguistic quality control processes and procedures
Report back to the project manager as appropriate
Qualifications:
• German or Chinese Advanced speaker
• Professional oral and written English language skills
• Passionate about languages and different cultures
• Graduate with a degree in translation (either BA or MA)
• Ability to work to deadlines
• Ability to read through material and rewrite it in the target language, ensuring that the meaning of the source text is retained
• Self-starter with a positive work attitude
• Flexible work attitude
• Adaptable, fast learner
Languages required:
English (C1 and higher)
German (C1 and higher)
Chinese (C1 and higher)
To apply for this job please visit LinkedIn.