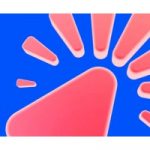 Generalist Marketing Manager for Tech Startup
At Aola, marketing is about understanding what people need to enjoy their free time and building awareness of how our products and services can satisfy those needs. We're looking for an experienced and versatile marketing manager who's eager to do this and more.
The ideal candidate has experience in business development, as well as creating and executing marketing campaigns while coordinating with different agencies. The manager should be equally proficient with day-to-day marketing activities and long-term strategizing and strive under tight deadlines to meet a startup company's changing needs.
This is a part time role with possibility of moving to full time role in the coming months.
Objectives of this role
• Establish positioning, get to know our target audiences, and develop marketing plans with specific objectives across different channels and segments
• Lead the execution of marketing programs from start to finish, leveraging internal support and driving collaboration with outside agencies
• Analyze customer insights, consumer trends, market analysis, and marketing best practices to build successful strategies and brand recognition
• Create, maintain, and conduct analytics reporting across multiple platforms and extract key insights for future campaign development and go-to-market strategies, complete with formal proposals and recommendations on tactics
Responsibilities

• Help develop creative briefs and guide creative direction to meet objectives for all advertising and public-facing communications, including print, digital, and video assets
• Conceptualize and execute on multichannel campaigns across the prospect and customer lifecycle, ensuring the alignment of communications and messaging in all channels
• Manage content and updates for customer and internal touch points, establish budget guidelines, participate in events, document business processes, and provide sales support
• Gather customer and market insights to inform outreach strategies, increase customer conversions, and generate more qualified leads
• Identify effectiveness and impact of current marketing initiatives with tracking and analysis, and optimize accordingly
• Present ideas and final deliverables to internal and external teams, and communicate with senior leaders about marketing programs, strategies, and budgets
Required skills and qualifications
• Proven success in developing marketing plans and campaigns
• Excellent written and verbal communication skills
• Strong project management, multitasking, and decision-making skills
• Metrics-driven marketing mind with eye for creativity
• Experience with marketing automation
Preferred skills and qualifications
• 3 years+ experience in marketing, ideally at a startup/tech company
• High degree of proficiency with online marketing and social media strategy, influencer marketing, public relations, viral marketing, and content marketing
• Ideal candidate has experience in business development; must be willing to handle some business development / partnership tasks
• Ability to coordinate with multiple agencies; experience working with apps or companies in entertainment fields a plus
• Seeking someone willing to show initiative and be proactive, willing to learn and grow with the company, highly motivated and organized, excellent time management skills, and ambitious.
• US based, NYC preferred
• Native US speaker, Russian language experience a plus
To apply for this job please visit LinkedIn.