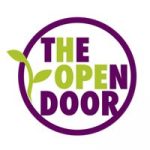 Garden to Table Assistant
Help The Open Door's Garden to Table (G2T) program flourish this summer as the G2T Assistant! The Open Door is a hunger relief agency that serves Dakota County, MN. Garden to Table is a sustainable approach to eliminating local hunger by empowering communities to learn and grow together. Over 335 garden plots are available at 12 sites across Dakota County for low-income families to grow their own food. Garden to Table also organizes businesses, schools, churches, and other organizations to plant gardens and urban farms on their property and donate the produce to The Open Door's food shelves.
Flexible scheduling in coordination with Garden to Table Manager; typically weekdays from 8:30 a.m.-2:30 p.m. Occasional nights and weekends are required (these dates are set up in advance) and some work can be done from home.
$15.00 / hour
Responsibilities
Support Community and Educational Events
Daily garden shifts at the community gardens where you will meet volunteers on-site and work on garden tasks together.
Procure and organize materials needed for volunteers at gardens.
Procure and organize materials needed for G2T events: food preservation, workshops/gardening classes, volunteer groups, etc.
Data Entry
Assist in the new Garden at Home program
Support Program Operations
Coordinate weekly workdays and tasks at each garden including tracking fruit trees and harvest, compost pile, and plot/path maintenance
Communicate with gardeners in-person and via phone/email regarding the upkeep of garden plots, family and volunteer commitment, and updates when necessary
Be an ambassador for The Open Door in the local gardening community
Represent The Open Door's mission and organizational values at all events and engagement activities as needed
Supervise small (1-5) and/or large volunteer groups (6-12 volunteers) during the growing season.
Qualifications
Vegetable gardening experience
Experience effectively working with people from multiple cultures, races, and ethnicities.
Computer skills include email, Microsoft, and data spreadsheets.
Flexibility to work evenings/weekends
Ability to work independently, and as a member of the team, and exercise good judgment and confidentiality
Excellent written and verbal communication skills and a strong ability to communicate across cultures
Bi-lingual in Spanish
Requirements
The ability to work outdoors in all weather, including cold, hot, windy, and rainy
The ability to lift 40 pounds
The ability to stand for hours at a time
Possess a valid driver's license and automobile insurance
Travel with personal vehicle (mileage reimbursement provided)
Pass a successful background check
Pass successful review of references
Horticulture or gardening experience
The ability to work specific event hours: Garden Orientations (12) April/May, Plant Pick-up Days (12) April/May, Composting Class in May, and some evenings & weekends
Preferred
Bi-Lingual in Spanish or Russian
Volunteer and event coordination
Light carpentry skills
Fruit tree experience
Permaculture experience
Apply at roosolutionsjobs.applicantstack.com/x/detail/a25fp6hqjtby.
To apply for this job please visit LinkedIn.