Archived (not relevant)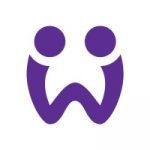 Game Analyst
About the job
We are proud to belong to the TOP 1% of all employers in Germany 2021, 2022 & 2023!
Our Story
At Wooga, we are very proud of the diverse, creative and friendly environment we have established and we believe you will enjoy working with some of the best people in the industry. Each of our Woogas plays an important role in our success as a company and in shaping our culture. We really value our razor-sharp focus on story-driven casual games, excellent craftsmanship, truly collaborative way of working, and the values we strive to live up to every day. We create joyful experiences that awaken our players' desire to see what happens next. Based in the heart of Berlin, with over 300 employees from around the world, we work together to create high-quality casual games with engaging stories at the core of the experience.
About the Job
As Game Data Analyst you will analyze large-scale data across player touch points in order to generate insightful metrics, custom dashboards and deep dive analyses to measure performance.
Our game teams are aiming for best-in-class services to our players with frequent, meaningful game and content updates as well as driving innovation around personalized game experiences.
We're looking for a passionate and results-oriented talent to join our team and develop new insights to shape data driven decisions, continuously improve our player's experience and thereby help us to generate business growth for years to come. Some of your other responsibilities will include:
Dive deep into the large-scale data to identify key insights that will inform product improvements and business strategy.
Help define how best to measure and monitor our product and its features
Help to develop an analysis strategy and perform analysis of complex scenarios and AB-tests, both systematically and on a one-off basis
Engage with the product, engineering and service team members as a thought partner and provide an analytics perspective to discussions
Build and maintain strong partnerships with key stakeholders across the company in order to successfully deliver actionable insights
Partner with Data Science and Data Engineering on data gathering, data governance, democratizing data with reporting tools and evangelizing KPIs
Carefully check, debug, and problem solve issues to ensure you deliver accurate and clear analysis and reports
Translate business needs to technical requirements and AB-tests, then work with development teams to ensure correct implementation and tracking
Communicate actionable results and findings derived from data throughout the organization in a clear, concise way.
About you
You have a Bachelor's degree in Economics, Computer Science, CIS/MIS, Statistics, Mathematics, Engineering or relevant field
You have recent experience in a business analyst role. Preferably experience in the app industry or related field
You can use SQL effectively and you have a good understanding of commonly applied statistical techniques
You have good problem solving skills and can look for logical connections between consumer behavior and data.
You have a good sense for the market, you are in tune with player patterns and understand customers
You have monetization design understanding and you analytically understand what makes a game great
You know your way around designing, communicating, visualising or reporting your results/analysis so they are clear and unambiguous
Nice to have
Experience in the games industry
Understand of behavioral psychology
Robust understanding of more advanced statistical techniques suitable for analysis of highly skewed populations
Experience in predictive analytics, segmentation, and related areas
Skills with reporting tools such as Periscope, Tableau, Mode
Please note: Research has shown that some under-represented groups in the gaming industry (eg: women) tend to apply only if they meet every single requirement. Here at Wooga, the desire to learn and the willingness to solve problems are more important to us than your experience on paper. We encourage you to apply even if you do not think that you tick all the boxes - thinking outside of such boxes and embracing the diversity of mindsets and backgrounds is what we believe makes our teams thrive.
Our Promise
Shape the future! Challenge the status quo and team up with a diverse group of experts (over 57 nationalities!) working on crafting the world's best games.
We offer a generous relocation package and home search support if you are not already located in Berlin. Did we mention that we also cooperate with Kindergartens?
Make use of a significant education budget and extra days off for self-development. Join our meet-ups, talks, brown bag lunches, internal trainings, workshops and many others.
Enjoy the yoga, mindfulness app, sports and transport subsidies. And a Purpose Day to donate your time to a worthy cause!
Participate in the company's success - we offer a quarterly bonus scheme!
Did you know that German is the third most commonly taught language worldwide? Learn it too! We offer German language classes for you and your significant other.
Choose your own equipment and be set up for success! We also provide you with a work-from-home budget, which you can invest in a well-functioning home office setup. We got your back!
At Wooga we are committed to providing a friendly, safe and welcoming environment for everyone who works here or with us, regardless of gender, gender identity and expression, sexual orientation, disability, physical appearance, body size, race, age, religion (or lack thereof) and game preferences. Be yourself, we like you that way!