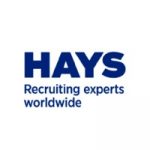 Fundamentals Analyst with Russian
Your new company
Your new company is a global organization with multiple sites across Ireland. They are a recognized employer of choice and due to new business, we are hiring a Fundamentals Analyst with Russian to work full time. This position will be onsite in the company's office location- City West Business Campus, with hybrid working after training. Full paid training will be provided with continued support throughout your career.
Your new role
This role involves researching and analyzing company financial data for Fundamental's product in support of the EMEA markets. You will be responsible for analyzing and extracting company performance data from financial statements like Balance Sheets, Income Statements & Cash flow statements, in English and Russian. You will also work within various global accounting principles, GAAP, IFRS etc. Full time hours.
Monday to Friday- flexible starting time.
What you'll need to succeed
In order to succeed in this role, you will need to speak fluent English and Russian and have excellent communications skills, both written and verbal. Degree in Finance/Business and 1 year relevant experience is necessary. You will also need an understanding of the components of financial statements, speed, and accuracy when processing data with a high level of attention to detail. Desirable to have -advanced Excel Skills (lookups, pivot tables). This role will suit a driven individual who has an excellent work ethic, enjoys a target driven environment, has excellent analytical/problem solving skills with a great eye for attention to detail. These positions will be onsite in City West Business Campus.
What you'll get in return
The salary for this role starts at €28,500/year plus performance related bonus.
You'll get benefits such as: Tax Saver Scheme – which allows employees to purchase travel tickets/ bike tax free, health Insurance - 10% off a health insurance plan with Irish Life. Company contribution pension scheme. Sick Pay – Entitled to 6 days of sick leave per year after probation period is passed, 2 days study leave, access to extensive variety of upskilling courses. This position will give you a rewarding opportunity within a dynamic and challenging industry. This organisation has a reputation for developing and promoting within the company giving you numerous opportunities for career progression.
Office Locations: Dublin 24
To apply for this job please visit LinkedIn.