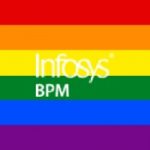 Fundamentals Analyst- Russian Language
Fundamentals Analyst -Russian Language
About Infosys BPM Ltd: Infosys BPM, the business process management subsidiary of Infosys, provides end-to-end transformative services for its clients across the globe. The company's integrated IT and BPM solutions approach enables it to unlock business value across industries and service lines, and address business challenges for its clients. Utilizing innovative business excellence frameworks, ongoing productivity improvements, process reengineering, automation, and cutting-edge technology platforms, Infosys BPM enables its clients to achieve their cost reduction objectives, improve process efficiencies, enhance effectiveness, and deliver superior customer experience. We have 35 delivery centers in 14 countries spread across 6 continents, with 42,000+ employees from over 80+ nationalities.
Role Context: The Accounting Fundamentals product offers customers the Reported and Normalized Financial statements, key analytical ratios, industry-specific data points, Business Line, and Geographic Segmentation data. As a Fundamentals Analyst here at Infosys BPM, you will be expected to ensure the consistency, quality, and Fundamentals product delivery – analyze and adjust Financial statements both in English and your market language.
Key Responsibilities & Deliverables:
Extract & analyze the data from a financial statement like Balance Sheet, Income Statement & Cash flow statement of the companies globally,
Standardize the data available in the Income Statement, Balance Sheet, and Cash Flow Statement in accordance with the collection policy
Conduct Company specific financial research
Maintain, improve and deliver accurate, timely and high quality information for the Client Terminal on a timely basis
Work within various global accounting principles, GAAP, IFRS etc.
Take ownership of financial statements analysis and keep up to date with all standardization updates across the markets
Employ analytical and logical reasoning to problem-solve issues you encounter and use best judgment to highlight service level impacts to team leader
Work on ad hoc quality projects from time to time outside of normal duties.
Essential Criteria:
Demonstrable interest in financial markets
Level 8 Degree (or equivalent) in a relevant subject or relevant work experience
Fluent in English and Russian.
An understanding of the components of financial statements
Excellent communication and customer service skills
Ability to priorities tasks accordingly and work to tight and conflicting deadlines
Speed and accuracy when processing data with a high level of attention to detail
Good proficiency in MS Excel is required (VBA and Macros experience an advantage)
Ability to thrive in a fast paced, team environment
Excellent written communication and presentation skills
Desirable Criteria: Previous project management experience
Benefits:
Performance related bonus.
Tax Saver Scheme – which allows for employees to purchase travel tickets/ bike tax free.
Health Insurance - 10% off a health insurance plan with Irish Life.
Sick Pay – Entitled to 6 days of sick leave per year after probation period is passed.
2 days study leave.
Interested candidates kindly share your updated resume to :akshatha.m02@infosys.com
To apply for this job please visit LinkedIn.