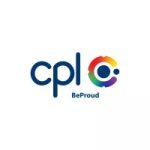 Fundamental Analyst with Russian
Fundamental Analyst - Russian


You love the pace of the financial markets. You're always on the pulse with the latest market movements.
You're the type of person that looks beyond the headline. You live for the detail and understand the importance of the underlying data that inspires breaking news and analysis.
The Team


Our client runs on data. As a team their responsible for enhancing and reporting fundamentals related content for the Terminal. Offering reported on and normalized financials, key analytical ratios, industry-specific data points, and Business Line and Geographic Segmentation data - we move markets!
What you can expect from this opportunity?


You will start in the Global Data Training Programme for two-weeks which will help you build the foundation for your entire career. Joining the Global Data department means that you are a part of one of the world's leading sources of data; providing accurate, up-to-the-second insights for financial market professionals. You will enhance your product knowledge, learn about our clients and their needs and build relationships throughout the company.
Responsibilities:

Read financial statements such as profit and loss statements, Balance Sheets etc.
Maintain, improve and deliver accurate, high quality information for the Terminal
Assist our world-renowned client support help desk with escalated client inquiries
Apply problem-solving skills to identify innovative work-flow efficiencies and implement technology solutions to enhance our processes and software
Liaise with other departments, such as Product, Sales, News and Research & Development to enhance relevant product databases
Manage large and complex data projects related to Equity Fundamental market datasets


Requirements:

BA/BS in Business, Finance, Accounting, Computer Science, Economics or equivalent work experience
Fluency in English and desired language
Prior experience or strong knowledge and understanding of finance and accounting.


What we offer:

Contract:
Permanent
Salary:
27 000 + 1500 language bonus + 5% annual bonus
Location:
Dublin 24 / Hybrid
Mon - Fri (9am-6pm)
Eligibility:
EU passport or Stamp 4 Visa ONLY and applicants MUST be based within the Republic of Ireland before starting date.
Sounds interesting? Send your CV to [email protected]
Why Apply Through Cpl?

We will help you refine your search and present you with the most relevant opportunities that maybe are not advertised elsewhere.
We will help you update your CV, prepare for job interviews and educate you on specific market insights.
We have strong relationships with hiring managers and can get your CV in front of the right person rather than getting lost in an inbox of applications