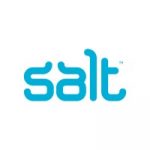 Fullstack Software Engineer
Fullstack Software Engineer (Mid- Senior- Lead) | Amsterdam (Hybrid: Days at the office: 1 / Home: 4) | €50k – €94k + benefits
Our client, a growing tech consultancy specializing in Software Development, Data Analytics, and UX/UI design is looking for new talent; from Mid-level all the way to Lead. What sets our client apart is the amount of knowledge sharing, the high level of expertise among colleagues, and their constant commitment to staying at the forefront of the latest technologies and best practices.
The job description will differ with each project. To make things a bit more clear, our client works on projects for larger organizations and helps them with digitalization. For example, an energy supplier in the Netherlands, they are migrating their low code IT landscape into AWS cloud-native serverless with typescript. 5 domains will be taken under control. A huge project with over 25 colleagues. Furthermore, they work on greenfield projects in which they transform an idea into reality. They are responsible for all the product choices from A to Z.
Requirements:
● A technical BSc or MSc degree in Informatics (Computer Science) / Software Engineering, Physics, Mathematics, or Aerospace Engineering
● Excellent proficiency in both Dutch and English languages
● Minimum of 3 years of relevant work experience in Software Development, preferably with one of the following Python, Java, C#, .NET, TypeScript with Angular or React
● Experience with best practices such as continuous integration, trunk-based development, continuous delivery, test-driven development, and infrastructure as code, or willing to learn more about them.
What problem will you solve?
RefugeeHelp was launched as an online platform where Ukrainian refugees could go for information on issues such as shelter, education, housing, public transport, medical and legal help.
The new website also shows them the way to organizations and initiatives that could be of importance to them.
The rules and initiatives for refugees change from day to day. This makes it impossible for refugees to gain insight into the current regulations. In addition, many information channels are in Dutch or English. This makes it difficult for refugees who only speak Ukrainian or Russian to access the information.
In 2 weeks time, our client has set up a central information platform, something that has never been achieved before in Dutch history to develop a joint platform with all these organizations.
25 vacation days
Do you see yourself in this position?
Feel free to get in touch!
To apply for this job please visit LinkedIn.