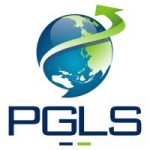 Full-Time Interpreters – Over-the-Phone Consecutive (Spoken Languages, Public Trust Clearance Required)
This is a remote position.
Interpreters for over-the-phone consecutive interpreting (Spoken Languages, Public Trust Clearance Required)


Serving the world and the local Metro Washington DC area community, Piedmont Global Language Solutions (PGLS) offers language services consisting of
interpretation, translation, transcription, language instruction, cultural sensitivity training, and localization.
Our network of language professionals provides expertise in more than 200 languages, including regional dialects.
PGLS is looking for Interpreters (OPI - Over-the-Phone)
to provide language interpretation services from
EN<>All Spoken Languages.
(Spanish, Mandarin, Portuguese, Haitian Creole and Russian interpreters are strongly encouraged to apply.)
Interpreter Functions

Serve as an Interpreter between a wide range of people with diverse voices, accents, speaking tempos and personalities.
Provide parties with clear and exact interpretations of verbal communication with no additions or omissions.
Provide interpretations of questions, answers, statements, arguments, explanations, and other forms of verbal communication.
Render sight translations of documents and other written materials, as needed.
Impart thought, purpose, spirit, emotions, and tone of speaker from source language into target language, and vice-versa.
Inform relevant parties of any factor that may hinder your performance.
Comply with applicable ethics and standards.

Requirements
Hold a valid driver's license, or any government-issued valid form of identification.
Access to a laptop or desktop computer with 4GB (RAM) memory or higher and broadband (high-speed internet connection).
Access to a mobile phone as a back-up device.
Access to a headset that connects to the computer/ phone using a cable (not a wireless headset).
A quiet workspace/home office with no distractions.

Minimum Qualifications

At least one (1) year of interpreting experience, paid or as a volunteer.
Two (2) relevant professional references that can vouch for candidate's work as an interpreter OR one (1) relevant professional reference and one (1) relevant professional letter of recommendation.
Minimum age: Must be 18+ years old.
Minimum education: Must have High School Diploma.
Must be a U.S. citizen or a foreign national who has been lawfully admitted for permanent residence.
Must have demonstrated native or near-native level proficiency in English and the target language.
Evidence of language certification (i.e. Federal/State court, ATA, NAJIT, or others)

Security Requirements


Interpreters must have an active
Public Trust Clearance
(USCIS, FEMA, DHS) OR must undergo a
security screening process
that includes the following, in order to obtain said clearance:
Completing a security packet of background information.
Undergoing a clearance screening process, including providing fingerprint cards.
Undergoing online training sessions.

How To Apply


Benefits These are
full-time positions
, which include company benefits.
Please fill out our pre-screen questionnaire and upload a fresh copy of your resume for consideration. Please attach any Interpreting Certificates and/or Diplomas that you hold.
For questions or concerns, we can be reached at recruiting@pglsinc.com.