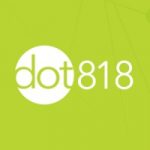 Full-Stack Web Developer
dot818, a fast growing technology company is looking for a talented Full-Stack developer to join our remote team.
The ideal candidate at a high level knows:
• HTML5
• JavaScript (jQuery)
• CSS3
• PHP
• MySQL,
• Figma and Photoshop,
• GIT
❗️At least 3 years experience as a web developer
Ukrainian/Russian language - Native
English language - Intermediate
Experience with Yii, WordPress, XML and SCSS would be an advantage.
🤝 We believe that taking care of our team members is the key to success, which is why we offer a competitive compensation package, Paid time off and Paid holidays.
📈After a successful first year of working with us:
• Annual review of your duties and salary
• Payment of a bonus for the new year
• Two weeks paid vacation and one week sick leave.
To apply for this job please visit LinkedIn.