Archived (not relevant)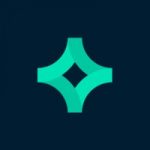 Frontend Developer
Nansen is a blockchain analytics platform that enriches on-chain data with millions of wallets labels. Crypto investors use Nansen to discover opportunities, perform due diligence and defend their portfolios with our real-time dashboards and alerts.
About the role:
As a Frontend Engineer your contributions to the team will have a big impact, as you shape the Nansen user experience for our rapidly growing user base.
You can be located anywhere in the world, as our work is 100% online.
The position is full-time.
What will you be doing?
You'll be working on the frontend of our core product. This includes:
Taking ownership of the frontend React web app
Implementing new features to delight our users
Designing layout of new web pages, and re-designing existing ones
Ensuring the web app is performant and secure
Interfacing with backend and Firebase
Working with data visualizations, and helping our analysts in publishing theirs
The ideal candidate for us has:
3+ years work experience, ideally from startups
Built multiple web apps using React, and ideally also Firebase
Product design experience - using tools such as Figma
A portfolio that shows your skills (e.g. in Github)
An entrepreneurial spirit and the skills to take a (rough) idea and make it reality
An eye for detail, but is pragmatic and able to get things done fast
Great written communication skills in English
An ability to self-organize in a remote-first work environment
Bonus: Experience from the cryptocurrency industry
Bonus: Experience with data visualizations / charting libraries
Bonus: Proficiency in other major languages (e.g. Chinese or Russian)
Company Benefits
100% Remote
The ability to work from our Tech Hubs (Singapore, London, Lisbon, Miami & Bangkok) for 1 month of the year - flights and accommodation paid
Equity
Company Bonus
Health Insurance
Pension
MacBook & $1000 office allowance paid in first payslip
Interview Process
Recruiter Screening
Interview with Hiring Manager
Interview with SLT
Offer