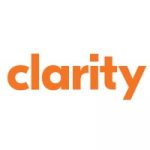 Front Office Receptionist
Our client is a nonprofit in the LGBTQ+ space, seeking a temporary receptionist. The ideal candidate will have 1yr+ of admin/reception experience, the ability to start ASAP and be excited for their mission. This is an ASAP start for 2 months (potential to extend), fully onsite in lower Manhattan.
Please note: This role is working within the substance use treatment and prevention sector.
Responsibilities:
● Welcome community members by greeting them, in person or on the telephone; directs clients to the appropriate staff person.
● Answer basic informational inquiries via email, phone, and in-person, and make referrals when appropriate.
● Maintain a clean and safe reception area.
● Provide general office support, including maintaining room scheduling, workstations, phone service, computer support, and other workspace related issues.
● Provide billing support for all self-pay and sliding scale fee clients.
● Maintain program linkages with other agencies and community groups.
● Maintain a fully stocked supply room/area and printed referral materials.
● Participate in team meetings, staff meetings, and other meetings as required.
● Other duties as assigned.
Position requirements:
● High school diploma or GED; or comparable educational and professional experience.
● Two (2) to three (3) years of reception or administrative assistant experience; experience with the provision of alcohol and drug abuse and mental health services a plus.
● Bilingual or multilingual, a plus. Language preferences: Spanish, Bengali, Russian, and/or French-Creole.
● Strong interpersonal and customer service skills and sensitivity to client confidentiality and other issues common to a human services setting.
● Superior verbal and written communication skills; ability to communicate with staff and the public on a regular, on-going basis
● Self-motivated, takes initiative, follows up and exercises sound judgment.
● Organized and able to handle multiple tasks at once, track details and strategically and diplomatically prioritize demands; attention to detail is a must
Compensation: $20/hr
To apply for this job please visit LinkedIn.