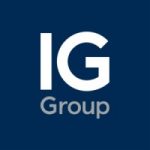 Front Office Graduate
Job Title
Front Office Graduate
Job Description
IG – who we are
We've been at the forefront of trading innovation since 1974, taking on the challenge to deliver an unmatched experience for our clients and raise the bar for tomorrow's opportunities. Today, we're a global fin-tech company incorporating the IG, tastylive, Brightpool, IG Prime, Spectrum, and DailyFX brands, with a presence in 20 countries across five continents and over 400 000 active clients worldwide. But we know our success is only possible because of our people, who we encourage and empower to be brave, determined, and inventive.
Join us if you'd like to work in an inclusive, collaborative team that will recognise your talent and allow it to shine.
Programme Description
By joining IG as a Graduate, you will spend
18 months
developing a keen understanding of our clients, products, and business.
Your initial IG experience will be in our Trading Services team. This will be an exciting and insightful 6 months where you will understand how the business works. During this time, you will have the opportunity to interact with our clients about financial markets and our latest innovations, platforms, and products (i.e., CFDs, Spread-betting, Share-dealing etc.) and learn to support them with any trade related queries.
After successfully learning about our business, products, and clients alongside our colleagues in Trading Services, you will move around IG to broaden your understanding and apply your skills in other areas. You will gain exposure across our business which could involve rotations in:
Operations
Trading
Risk
Compliance
Product Development
Client Management
Investments
and many more!
Career development:
During the Graduate Programme you will have access to:
a variety of practical hands-on experiences in multiple disciplines
formal training sessions on our products and clients
a support network of people with significant experience in their field
opportunities to further your professional and personal development (communication, presentation, prioritisation, career development)
On successful completion of the Graduate Programme, you'll have the opportunity to learn and expand your skill set by applying for a new role in the wider Group according to your strengths, preferences, and available vacancies - graduates who have made a positive contribution to the business will be rewarded and offered clear paths to progress.
We're looking for
people with a real passion for delivering business outcomes.
It is important that you have:
a good grounding in Finance, Economics or Math
an interest in Financial Markets
recently graduated
People who recognise the below attributes in themselves would also be very suitable:
Numerate
: is confident with arithmetic under pressure, and is skilled and comfortable working with numbers
Analytical
: enjoys spotting opportunities, risks, patterns, discrepancies, and trends in data
Decisive
: confident when making decisions quickly, with the character to take responsibility no matter what happens
Personable
: able to instill a feeling of trust and support in clients and colleagues and can relay complex issues and ideas simply and with ease
For this role you will need native-level English. One or more of these languages is also desirable: German, French, Spanish, Italian, Swedish, Dutch, Norwegian, Danish, Russian, Japanese, Chinese (Mandarin or Cantonese), Romanian, Portuguese, and Arabic.
Recruitment process:
Review of your application
Online assessment
Assessment Center – final stage when you'll go through various exercises and meet plenty of amazing IG people.
Our work and office culture
You'll work and socialise with like-minded people with opportunities to
join employee networks
, teams and make use of IG's charity fund.
We want you to enjoy your time here and be proud to count the people you work with as friends. Our global social committees run events and activities to make life at IG even more fun and rewarding. Including:
Flexible working hours and work-from-home opportunities
Performance-related bonuses
Pension, insurance, and medical plans
Career-focused technical and leadership trainings in-class and online, incl. unlimited access to LinkedIn Learning platform
Contribution to gym memberships and more
A day off on your birthday
Two days' volunteering leave per year
Matched giving for your fundraising activity
As part of our hybrid working environment, you'll split your time between home and the office. In this way, you'll be able to enjoy a better work-life balance and always bring your best self to your role. At the office, you'll have access to everything you'd expect from a world-class employer, such as a modern working environment, agile spaces, private quiet rooms, and breakout areas. Plus, all our offices are located in iconic city centers, close to everything you might need for a rewarding working experience.
Number of openings
Multiple