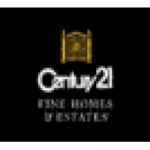 Front Desk Receptionist
Job Summary
We are currently seeking an experienced
Front Desk Receptionist
for a busy multi-specialty medical clinic in Brooklyn/ Manhattan . The ideal candidate should have a
MINIMUM 2 years of experience in a medical office
. He/She should have excellent organizational and communication skills. We are looking for an individual who shows initiative and is motivated.
Responsibilities And Duties
The ideal candidate should have a warm and personable attitude when greeting and assisting patients during their visit
Outstanding customer service and communication skills is a MUST
Experience using a multi-line phone system
Must be computer literate
Multitasking
General administrative functions (Scanning, filing, faxing, data entry, ad-hoc office duties)
Verifying and understanding insurance benefits and eligibility
Collecting co-payment for medical services
Obtaining pre-certification for services and prior authorizations for medications
Knowledge and experience in using an EHR system
Full-time schedule with rotating weekend hours (Must be ok with working on Saturdays and/or Sundays)
Bilingual is always a plus ( Russian/Spanish / Creole )
Qualifications And Skills
The candidate must have previous job experience in the same (Medical office) field.
Job Type: Full-time
Salary: $17.00 to $24.00 /hour (we are paying overtime)
Application Questions You have requested that Indeed ask candidates the following questions:
How many years of Medical Receptionist experience do you have?
Do you speak any language, other than English?
Are you authorized to work in the following country: the United States?
COVID-19 Considerations
Our front desk reception is protected with a window shield. We provide our staff with face masks, face shields, gloves, gowns and hand sanitizer.
Must be COVID vaccinated!
https://www.centurymedicaldental.com/