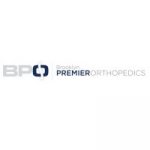 Front Desk Receptionist
Our busy and growing Orthopedic practice is seeking a Front Desk Receptionist with a flexible schedule. Some travel to our Manhattan office required. Duties would include but not be limited to answering phones and directing parties to the correct department, schedule patient appointments, uploading and scanning documents and assist in the day to day operations of our practice. We are seeking someone highly motivated with heavy customer service skills and an eye for details. We require an upbeat personality and a can do attitude. Bilingual Russian or Spanish preferred. Salary negotiable based on experience. Looking for someone free to start right away.
To apply for this job please visit LinkedIn.