Archived (not relevant)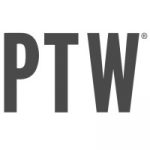 French Customer Service | Remote in UK
Title: French Player Support Advocate
Location: Remote home working
Line of Business: Player Support
Familiarisation/Training: Fully Paid
Contract: Permanent
Hours: Monday to Friday
Overview
As one of our Player Support Advocates, you will be an ambassador for our brand and your role will be to provide world-class support to gamers and loyal customers. You should be passionate about customer service, confidently calm, technically minded, and have a pro-active and positive "can do" attitude. Whilst working with a global operation across multiple languages, your goal will be to make the customer journey seamless and positive. You are provided with full training and ongoing support with the opportunity to progress through levels to become either a Language Specialist, Coach, Team Manager, Subject Matter Expert, or even a Game Master! You would be communicating in the language you are applying for, and English.
What you'll be doing:
Ensuring customers' queries are answered with the aim of a first-time resolution and ensuring that all responses are provided with excellent attention to detail, care, and professionalism.
Ensuring queries are responded to within our agreed response times and that all customer communications are dealt with to provide solutions as a priority whilst protecting confidentiality.
Resolving all technical issues raised by customers, particularly via live chat, by carrying out fault finding analysis and offering appropriate solutions that resolve the customers issue. Although the majority of the role is based on non-voice communications, you will be trained and expected to communicate with customers via telephone (call backs for example).
You will communicate effectively while working within a dynamic team structure with individual and shared team objectives, as it is your responsibility as a team member to ensure the best customer care experience is given to all customers.
Maintaining a world class, dedicated service, focused on exceptional responses and excellent, outstanding quality.
Working with your colleagues across the wider global customer community to identify any trends in any customer queries.
Although you may be working anywhere in the World, all candidates will work UK hours and shift patterns.
What we're looking for:
Fluency in the language you are applying for & English, particularly reading & writing.
Excellent attention to detail, strong communication skills, and knowledge of Computers.
Self-motivated, a proactive attitude with the ability to work productively and collaboratively within a multilingual team.
A logical, methodical approach with good analytical and problem-solving skills.
Excellent observation and attention to detail skills with patience, perseverance, and good concentration.
Experience in playing consoles and or PC gaming advantageous.
Be comfortable discussing technical faults/issues relating to game consoles/PCs.
Experience of someone IT literate, with a tech-savvy mind, or coming from a Customer Service, Technical IT /PC support background is advantageous, although we provide excellent training and on-going support.
Our Advocates must be able to multitask, be comfortable taking multiple chats, emails and calls per hour, ensuring an amazing-accurate service is provided 100% of the time.
All candidates should possess a desire to help, support and provide the best customer experience possible.
PC requirements:
An internet speed minimum of 10 Mb/s download internationally.
A minimum of 4 GB RAM memory.
Your computer should run at least a 64-bit version of Windows 8 or newer or a recently released version of macOS.
An i5 processor (2,4 GHz or faster), or better/ similar, max. 3 years old.
A screen with at least a 1080p Full HD display. External monitors are acceptable.
Mobile or tablet device with at least Android 9 or iOS 15 or newer
Your own Webcam, Headset and Laptop/PC
Your own separate and private working area with comfortable table & chair.
What we offer:
You will be working for the pre-eminent global provider of specialist services to the games industry and provided with full training and the opportunity to work on some of the biggest game clients, titles, projects, and tech in the world.
Attractive remuneration, holidays, regular team competitions with great prizes; and inclusion into an extensive social calendar. Our environments thrive with collaborative team-work with people from all around the world, different nationalities, and languages.
A supportive community inclusive of LGBTQ+, and any age, ethnicity, religion, or disability. We care about the wellbeing of our employees and have a dedicated employee wellbeing programme. We empower our people and offer regular progression opportunities to ensure our employees flourish.
Learn as you work and be part of something real that changes the face of gaming - forever.
Working with a global multi-lingual workforce with superb training and promotion and progression opportunities.
About us:
PTW is a boutique-with-scale games services company with over 40 studios in 12 countries worldwide. Our range of services includes art and audio production, game development, quality assurance, player support, community management, localization, localization QA, voice production, and data collection.
PTW Bucharest opened its doors in 2016 and has grown from providing Player Support to a range of mobile and AAA games publishers to also offering QA and Localization QA services.
We're part of a global team of passionate, hard-working, ambitious gamers, whose goal is always to make every gamer's experience as perfect as possible.
For over 25 years, PTW has been providing industry-leading services to every part of the globe. From our humble beginnings as a single office in Japan in 1994, we've become a global force with offices across North America, Europe, India, and Asia.
The PTW family of brands includes SIDE, 1518 Studios, entalize, and OR Esports. For more information, visit www.ptw.com and https://1518studios.com/
Welcome to PTW!
We are also regularly recruiting the following languages: Arabic, Burmese, Bulgarian, Brazilian Portuguese, Chinese (Traditional), Chinese (Simplified), Croatian, Czech, Danish, Dutch, English (Australian), English (UK), English (US), Finnish, French (EU), French (Canadian), German, Greek, Hindi, Hungarian, Indonesian, Italian, Japanese, Korean, Luxembourgish, Malay, Norwegian, Polish, Portuguese (EU), Portuguese (Brazilian), Romanian, Spanish (Latin), Spanish (EU), Russian, Swedish, Tagalog, Thai, Turkish, Ukrainian and Vietnamese for current and future ad-hoc Quality Assurance, Localization, Localization, QA, and Player Support global Operations.