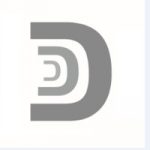 Freelance Simultaneous Interpreter
CETRA Language Solutions is looking for talented Freelance Interpreters on an as-needed basis for our clients in the Massachusetts area. Opportunities available for Telephonic, Video, and on-site interpretation.
This job requires you to:
Be fluent in English and target language
Have experience with Simultaneous Interpreting
Interpret oral conversations
Be an excellent listener to maintain a high level of accuracy during interpretation
Have access to reliable transportation (for on-site assignments)
Languages urgently needed for upcoming assignments: Cantonese, Haitian Creole, Mandarin, Nepali, Portuguese and Spanish. Other languages are also welcomed.
Apply now with your updated resume.
Powered by JazzHR
VgSxxErwZE