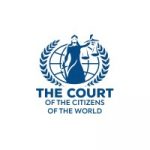 Freelance Interpreter – Tibetan to English
The Court by the Citizens of the World is a project aimed to serve as a People's Tribunal for Universal Human Rights as defined by the United Nations. An independent global tribunal will be established, to take on cases over which official courts have no jurisdiction, and to give victims and prosecutors a chance to make a case against leaders and regimes that enjoy impunity.
We are looking for an interpreter to help arrange the translation of victims' and witnesses' stories.
Position: Interpreter Tibetan-English for The Court Project
Starting Date: Immediately.
Location: remote, online.
Deadline: Rolling basis, early applications preferred.
Type of Position: Part-time
Compensation: 15 euros per hour
Tasks:
• Translating verbally and in written online interviews from Tibetan to English and vice versa
• Translating newsletter, press releases, etc
Requirements :
• Fluent and excellent written English
• The ability to consistently meet deadlines
• Good organizational skills and the ability to prioritize tasks
To apply for this job please visit LinkedIn.