Archived (not relevant)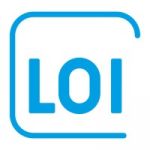 Freelance HBO Stagedocent Vertaler Duits
Jaarlijks volgen 100.000 cursisten en studenten een opleiding bij de LOI (op afstand of klassikaal). Heb jij ruime ervaring binnen het vakgebied vertalen en lijkt het je leuk om studenten te begeleiden tijdens hun stageperiode? Voor onze bacheloropleiding HBO Vertaler Duits zoeken wij per direct een enthousiaste en betrokken freelance Stagedocent.
De functie
In deze freelance functie ben je verantwoordelijk voor het op afstand begeleiden van studenten Vertaler Duits bij het doorlopen van hun stage. Je begeleidt en beoordeelt de reflectieopdrachten en -verslagen, voorziet de student van feedback en stuurt het leerproces bij. Je corrigeert en beoordeelt vertalingen van studenten en beantwoordt vakinhoudelijke vragen die studenten stellen. De begeleiding verloopt snel en gemakkelijk via de online leeromgeving.
Jouw profiel
• Je hebt minimaal een afgeronde HBO-bachelor in het vakgebied.
• Je hebt ruime en actuele werkervaring als Vertaler Duits.
• Je bent bij voorkeur beëdigd vertaler.
• Je hebt didactische/onderwijskundige ervaring.
• Je hebt uitgebreide ervaring op het gebied van coaching.
• Je bent nauwkeurig en hebt ervaring met werken met deadlines.
Ons aanbod
Wij bieden je een verantwoordelijke en deels zelfstandige freelance positie in een professionele organisatie. Geen vast dienstverband, wel een hechte samenwerkingsrelatie met een wederzijdse loyaliteit. We betrekken je graag bij ons product en zien 'onze' freelancers echt als onderdeel van de organisatie. Je kunt vanuit huis werken en bepaalt zelf de tijden waarop je de taken uitvoert. Voor een optimale begeleiding van studenten is het wel van belang dat de beantwoording van vragen en het corrigeren van opdrachten binnen de gestelde termijnen geschiedt.
Interesse? Reageer nu!
Herken je jezelf in dit profiel en word je enthousiast van deze functie? Upload dan zo snel mogelijk je motivatie en je cv. Heb je eerst nog vragen? Neem dan contact op met Team Recruitment Freelancers via 06-26822067 of recruitmentfreelancers@online-education.nl.
Acquisitie n.a.v. deze vacature wordt niet op prijs gesteld.