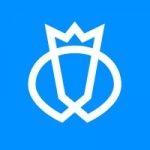 Freelance German Translator
Join Testlio's network of freelance testers
Test popular mobile apps.
Get paid by the hour. Remote.
Requirements
Testlio is a software testing company with its own freelance network. Our freelancers test different apps from companies across the globe. Testlio is a great place to find multiple freelance opportunities for people who value freedom and flexibility of remote work.
At the moment, we are looking for freelance software testers to join a short-term testing project we are running for one of our clients.
Our current client owns a building management app based in Germany. We are collaborating with them to ensure that their app functions properly and it is accurately translated in German. For this reason, we are looking for freelance applicants who have some construction knowledge and can easily recognise construction terminology.
You do not need to have any prior software testing knowledge, our team is ready to onboard you and provide extra support for you to finish the tasks.
You have to be at least 18 years old to join Testlio
Type of testing: Functional & Localization
Type of work: short-term, freelance
Workload: 3h of work per week, flexible
Location: Germany
Language: German (advanced or native-level proficiency)
Additional: basic English to communicate with the rest of the team
Devices you may need: one mobile device (iOS/Android) and one Desktop PC/ laptop (Mac/Windows)
What does testing look like?
To join projects at Testlio, you will have to create an account on our platform
Our team will onboard you so that you will get familiarised with our platform and our client
We will email you regularly about upcoming tasks, which have to be finished within a 24h period
Payments are made by the hour. The payrate for this project is $28 USD / h via Paypal or Payoneer.
How can you start?
Apply by filling this short form.
A member of Testlio's Delivery Operations team will get in touch with you in a few business days.
If you are selected, we will contact you and book a 1:1 video conference call to go over the project details.
Contact Information
If you have any further questions, don't hesitate to contact us.
Network Team - Opportunities@testlio.com
To apply for this job please visit forms.gle.