Archived (not relevant)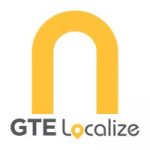 FREELANCE English -German Translator
Hi,
We are GTE Localize (https://gtelocalize.com/), a fast-growing global translation and localization agency. GTE Localize provides professional translation services for all major languages worldwide, our solutions include translation, localization, interpretation, subtitling, and transcription. By 2022, GTE Localize has had three offices in the United States, Singapore and Vietnam.
We are looking for freelance English - German linguists with the below details:
- Service: translation, editing, LQA
- Must be a full-time linguist and have proven experience in marketing/e-commerce (at least 2 years or above)
- Responsive
- Know to use Xbench is a plus
- Negotiable rate
Applicants are required to do a test (300 words) of domain Marketing/E-commerce. Test duration: 2 hours.
If you're interested, please send your CV and your rate to darla.nguyen@gtelocalize.com. Thank you!