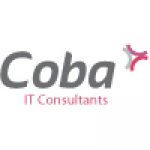 Firewall Engineer
Are you looking for a role in a dynamic, fast-moving, unbureaucratic IT department? Do you want to work in a global environment with a nice mix of project and operational work?
We are looking for a Firewall Engineer to join an international company with 50,000+ employees and work within a department that is responsible for the support of the global infrastructure. You will be working with a highly qualified, very talented team of senior engineers within a very well-funded environment.
The work would be focused on daily troubleshooting & administration of firewalls (70%) and Endpoint Security(SentinelOne)/ Zero Trust (30%). Our client is looking for someone who is tech-savvy and willing to learn and progress within the career.
The position encompasses:
Team member of the technical security team which manages the security side of the global infrastructure
Endpoint Security troubleshooting and administration of worldwide infrastructure (SentinelOne)
Design, implemention and support the CASB, Cloud security and ZeroTrust solution
Basic troubleshooting and administration of worldwide Fortinet suite (FortiGate Firewall, FortiAP Access Point, FortiManager, FortiAnalyzer)


We require experience in:
Endpoint security
CASB and Cloud Security
Identity and access management in a hybrid Azure environment
Fortinet Security Products
Design, documentation and deployment in an enterprise environment
Together with:
Strong engineering focus
Positive & helpful attitude
Solution-based thinker (can-do)
Ambitious & driven, while being considerate of others (win-win perspective)
Willingness to learn
Delivery Focused
Enjoys a challenge
Fluent in English
Benefits will be:
Knowledge of Breach and Attack Simulation (BAS)
Knowledge of scripting and automation (Ansible, Python, PowerShell)
Knowledge of Network Switch
Secondary languages like Spanish or Russian
We look for candidates with:
Proven experience in system engineering (apprenticeship accepted)
Relevant industry certifications or willing to do it. Example in CASB or in Fortinet (NSE4)
To apply for this job please visit LinkedIn.