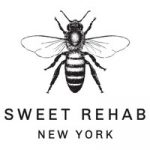 Fine Dining Host/Hostess
Sweet Rehab is a luxurious French Dessert & Champagne bar located in the heart of Soho, headed by Chef David Zaquine, who has extensive experiences in haute cuisine at multiple Michelin-Starred restaurants in Paris (Plaza Athénée, Four Seasons Hotel George V), and New York (Bagatelle).
We offer an authentic and upscale interactive culinary experience in a fine dining setting.
This is an excellent opportunity for hospitality professionals looking to advance their career. The ideal candidate will have a keen understanding of the fundamentals of French food, wine/champagne and service standards as well as a professional demeanor and, most importantly, the desire to learn and potential for growth in the company. A hospitality or culinary degree is preferred, but not required.
Job Type
: Full-time and/or part-time
Compensation
: Paid hourly + tips. Employees may be subject to overtime, with overtime pay
Responsibilities
:
Go the extra mile to greet all customers warmly & graciously upon arrival
Accompany guests to their tables, offer water, and distribute menus
Distribute each guest a ready-made sample and describe the sample(s) and concept of Sweet Rehab
Be in charge of managing VIP clients and large orders
Engage with guests to ensure they're happy with food and service and address customer complaints if necessary
Handle customer queries about the restaurant and menu, and assist various restaurant staff when necessary


Qualifications
:
Dynamic and energetic person with a can-do attitude and the ability to multi-task and work well under pressure
Ambitious, vibrant, and social/friendly
Ability to listen and answer questions clearly and coherently
Excellent communication and organizational skills
Professional appearance and presentation skills
A genuine passion for luxury, hospitality, and attention to acute detail


Requirements:

Legal ability to work in the US (required)
Fluency in English (required). Chinese, Spanish and/or Russian fluency is preferred but not required
Availability to work flexible shifts, including evenings, weekends, and holidays
Prior experience as host/hostess, upscale dining service and/or luxury hotel/restaurant/retail is preferred but not required
More detail about Sweet Rehab, please visit https://culinaryagents.com/entities/314360-sweet-rehab