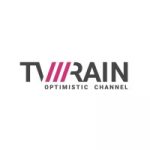 Financial Controller
TV Rain channel is looking for a specialist who will be responsible for financial support of the entire operating cycle.
The main responsibilities will be the following:
Treasury control over the execution of the budget and maintenance of the payment calendar;
Preparation of weekly management reports for the analysis of financial performance;
Reconciliation and control of mutual settlements with suppliers, including outsourcers, taking into account the diversity of their activities and jurisdictions of their location;
Calculation and payroll with the integration of policies and regulations in ERP;
Interaction with auditors, tax authorities, banks and payment systems in various jurisdictions.
Basic qualifications include:
Bachelor's degree in Finance and 3+ years experience in the area (financial sector or audit, not just accounting, but IFRS/

GAAP

and international experience). Experience in IT or media will be an advantage;
Proficiency in Russian, English (mandatory); Dutch will be an advantage;
Professional knowledge of MS Excel.
The person we are looking for:
Possesses operational discipline and keeps calm in any situation;
Initiative, quick thinking, efficient use of time;
Able to work in a team and meet deadlines.
We offer:
official employment (EU);
flexible schedule with the ability to work remotely;
dynamic environment, diverse tasks, professional growth opportunities and a strong brand to be proud of.
Please provide us with your CV and (preferably) motivational letter.