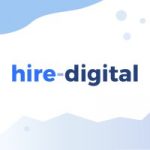 Financial Controller
Our client is a remote-tech company, with a small office in Berlin (Germany) that has been selected by WhatsApp as one of only a few partners worldwide to exclusively provide access to and develop solutions on top of WhatsApp Business API.
We're looking for outstandingly bright and passionate professionals who want to learn and get better every day to join our team and pursue our vision. Messaging is about instant communication and WhatsApp is the largest messaging network with more than 2×109 active users. This creates on the one hand interesting technological challenges on the other hand it allows us to learn and work with the latest and most exciting technologies available on the market.
This leader role will help to establish and develop numerous financial and operational processes, working closely with business partners across the organization to develop and refine various models and presentations and provide critical analyses for the company's upcoming and rapidly expanding initiatives.
Your role and responsibilities:
Set and guide strategic direction of our client's finance
Responsibility for relevant contracts and payment flows
Supervising and driving all day-to-day finance processes
Develop, design and implement structures with a focus on automation suiting to a SaaS-company
Drive operational excellence by establishing appropriate processes and reporting structures
Financial planning and analysis / reporting- Fundraising
Leading and grow the finance team, currently 6 team member
Your profile:
Min. 3 years experience in a similar position in a fast growing SaaS environment, ideally in a technology startup
Entrepreneurial mindset
German and English fluently
Strong experience in sales/order process automation and business intelligence incl ERP systems
Highly analytical and creative as well as decision making-skills
Experienced with international accounting standards and tax handling, German GAAP is a plus
Experience in online marketing controlling and funnel analysis including respective tools is a plus
English and German conversationally confident, additional language Portuguese, Russian orSpanish is a plus
Diligent, structured and independent working method with a high quality standard
Experienced in people management & excellent communication skills
What you get
With our client there is an opportunity to shape a whole new industry in conversationalmessenger business.
You'll be joining a team of experienced entrepreneurs.
An innovative environment where you will work with some of the best tech-people on the planet Flexible working hours, international team, office in the heart of Berlin or remote
A typical startup salary package with shares or ESOP
An experienced team to help you get onboarded in a short period of time
To apply for this job please visit LinkedIn.