Archived (not relevant)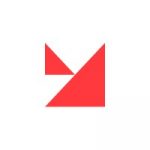 Financial Controller
A&D Mortgage is a Florida-based Nationwide Mortgage Lender that has been successfully providing residential and commercial loans for over 20 years. With a team of 200+ employees across the United States, we represent our A+++ service in 30+ states.
YOU'RE GOING TO
• Provide support to the Accounting department by performing clerical tasks, including processing and recording transactions, preparing reports, fact checking, filing, and other duties, as needed;
• Prepare simple financial statements, assist in preparation of complex financial statements;
• Be a skilled multi-tasker with excellent time management, computer and communication skills, and keen attention to detail;
• Perform related duties as required.
IT'S IMPORTANT TO US THAT YOU HAVE
• Excellent verbal and written communication skills;
• Fluency in Russian and English;
• Proficient in Microsoft Office;
• Excellent organizational skills and attention to detail.
WE OFFER
• Professional growth in a sustainable company;
• Strong team environment;
• Paychecks and compensation package;
• Health benefits;
• 401(k) Plan;
• HSA.
Equal Opportunity Employer
At A&D Mortgage, we value diversity and are an equal opportunity employer. We do not discriminate on the basis of race, religion, color, national origin, sexual orientation, age, marital status, veteran status, or disability status.
Reasonable Accommodation
If you require reasonable accommodations to participate in the job application or interview process, perform crucial job functions, or receive other benefits and privileges of employment due to a disability, please contact us to request accommodation.
If you meet the qualifications for this Financial Controller position and are interested in joining our team, please apply through our website or send your resume and cover letter to our HR department. Thank you for considering A&D Mortgage as your potential employer, and we look forward to hearing from you.