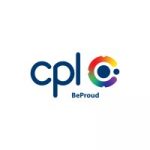 Financial Analyst – Russian
Financial Analyst (Russian)

About our client:


We are looking for Financial Analyst for a global leader in next-generation digital services and consulting that operates in more than 50 countries to navigate clients' digital transformation.
As a Financial Analyst, you will help your team so they can have a greater influence on the market. As it is an entry-level position, you will be provided with the required training to make the best of your skills.
On a daily basis, you will use the company's software and excel to analyze the financial data you gathered and keep up-to-date ones already processed.
You can expect to be asked about your insight on how to enhance the systems in order to make them more efficient and easy to use.
You will also have to provide the best customer service you can to the client's customers.
To thrive in this role you must have a strong interest to grow in the financial world, be into numbers and be willing to learn.
Requirements:

EU Citizenship or Stamp 4 visa and living in Dublin
C1 English + Fluent Russian
Bachelor's Degree or equivalent in Business, Finance or Accounting


Salary and Work hours:

27,000€+1,500€ / year (gross) - Permanent contract
Monday to Friday - 9am to 6pm - Hybrid model


Please apply here or send your CV to me at [email protected]