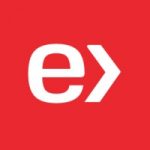 Financial Accountant
The Company:
We are a multi-million euro company that continues to grow, and are part of the DCC Plc group. Our core strengths lie in supply chain management, and we work with brand name technology manufacturers & customers. We continue to develop innovative solutions at the leading edge of supply chain management and are constantly developing existing relationships and forging new customer partnerships.
We work with companies of all size and industry including the technology, consumer electronics, industrial, med tech and pharmaceuticals sectors. We have operations across Europe, the US and Asia. We are partnered with thousands of suppliers globally and have an international logistics partnership network spanning six continents. We are a leader in professional materials supply chain design & operation and are the only supply chain services company that can manage cost, capital and complexity for our clients.
We are an inclusive employer and welcome applications from people of all backgrounds and abilities. Please let us know if you require reasonable accommodation for the interview process and we will do our utmost to accommodate you.
Position Summary:
Reporting to the Group Commercial Controller – Managed Services, this Position will be both externally and internally facing, working directly with our customers and our internal commercial team. The position will also work as part of the wider Financial and IT teams to fully manage the initial setup for specific customers on our ERP system and thereafter the ongoing day to day transactions and reporting for these customers from a financial perspective.This includes any financial accounting, reporting and planning for these customers with an emphasis on ensuring all associated controls are in place to drive full compliance in line with our internal control policies.
Key Responsibilities:
Management as part of a wider team of new customer on-boarding from initial kick off meeting to ongoing daily and monthly reporting and analysis including:
Key finance point of contact for the customer to ensure a good flow of information for all stakeholders;
Financial guidance for establishing the setup including any specific and / or unique requirements;
Financial management for any IT system development and implementation including UAT testing;
Financial management for daily and monthly transactions including profitability analysis, accruals and any billing true up calculations in line with contractual requirements;
Financial management for any reporting and analysis both externally and internally;
Financial planning support to include profitability, working capital and ROCE including variance analysis against the budget, forecasts and the original bid approval template.
Support with any specific balance sheet controls and reconciliations;
Support for the financial month-end close including reconciliation from trial balance to profitability analysis;
Involvement on year end audits and internal audit reviews;
Responsibility for compliance and internal controls;
Ad hoc tasks as and when required.
Knowledge, skills & Expertise:
A strong record for achievement to date, both academically and professionally;
Very good level of English in terms of written and verbal skills;
Highly proactive, managing their own day-to-day schedule and tasks in line with expectations from the Commercial Controller, Financial Controller and Financial Director;
Excellent interpersonal skills;
Excellent communication skills;
Strong commercial and financial acumen;
Excellent Analytical skills;
Previous industry experience, particularly operations financial support experience would be an advantage;
Strong IT competence with hands on experience of working with SAP / ERP an advantage;
Good technical ability across compliance & GAAP reporting;
SAP experience would be an advantage.
To apply for this job please visit LinkedIn.