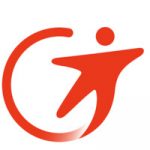 Finance Supervisor
Transdev, formerlyVeolia Transportation,is the largest private sector operator of multiple modes of passenger transit in North America, providing bus, rail, paratransit, shuttle, sedan and taxi services. We manage over 200 transportation contracts for cities, transit authorities and airports, providing safe and sustainable mobility solutions. Our mission is to improve public transportation, to enhance quality of life and combat global warming.


The salary range for this position is $22.00 to $26.00/Hour dependent on qualifications.


Responsibilities/Duties:


Reporting to the Finance Manager, this position is responsible for reviewing and validating service provider invoices in accordance with established processes and contractual requirements and preparing check requests after review is complete; maintaining statistical spreadsheets; assisting with preparation of the monthly service invoice; verifying Card One transactions; assisting taxi patrons with debit card problems and handling customer service calls. This position will also relieve the lobby customer service teller for sick leave and vacations or when necessary. Position will assume lead/oversight responsibilities in the absence of the Manager. This can include monitoring phone queues, number of agents logged onto phone system, assisting with lobby and phone patrons where assistance is warranted and assisting the manager with supervision responsibilities. This position must be able to take direction and establish priorities within given parameters. Work hours are generally 8am to 5pm, Monday through Friday.


Other Duties:


From time-to-time, this position may require attendance at advisory committee or subcommittee meetings, service provider and/or public meetings and/or training sessions for drivers, supervisors and other personnel. Other related duties as assigned.


Skills/Knowledge/Abilities:


Successful candidate must be dependable and reliable and must be capable of communicating clearly at all times and in all situations and interacting with diverse groups of people in a sensitive, caring and understanding manner. Candidate must be capable of demonstrating public accounting skills and proficiency with personal computers and relevant software such as Microsoft Excel, Work, Quicken and other similar software packages. Experience with other relevant software such as Power Point is helpful. Must be capable of learning efficient use of proprietary software related to client data and sales. Ability to speak a foreign language e.g., Spanish, Vietnamese, Russian, Chinese, Tagalog or other language a plus. Ability to work with outside contractors is required. Must be capable of learning new software products easily with limited training.


Experience/Educational Requirements:


A high school diploma or GED is required. Graduation from an accredited four-year college or university with a degree in Business Administration, Accounting or Finance is desired. Minimum two years general work experience is required. Experience working in a fast-paced work environment is a plus.


Work Environment:


Ninety-five percent (95%) of the work performed in the capacity of this position is in a professional office environment that is clean, well lit, and in compliance with the ADA's Architectural Standards. Minimal lifting is required and never any more than twenty-five (25) pounds. The remaining five percent (5%) level of work may be performed off-site but never in unsafe or hazardous surroundings. The office is environmentally friendly and neither smoking nor artificial scents are permitted in the work environment.


Work Schedule:


The position is full-time, mostly Monday - Friday, 8 AM to 5 PM, but candidate must be flexible and able to work non-traditional business days and hours including early mornings, evenings, nights, weekends and some holidays.


Nothing in this job description restricts management's right to assign or reassign duties and responsibilities to this job at any time. This description reflects management's assignment of essential functions, it does not proscribe or restrict the tasks that may be assigned. This job description is subject to change at any time.


The above statements are intended to describe the general nature and level of work being performed by people assigned to this classification. They are not intended to be construed as an exhaustive list of all responsibilities, duties, and skills required of personnel so classified.


The physical demands described here are representative of those that must be met by an employee to successfully perform the essential functions of this job. Reasonable accommodations may be made to enable individuals with disabilities to perform the essential functions upon request.


Transdev is an Equal Employment Opportunity (EEO) employer and welcomes all qualified applicants. Applicants will receive fair and impartial consideration without regard to race, sex, color, national origin, age, disability, veteran status, genetic data, gender identity, sexual orientation, religion or other legally protected status, or any other classification protected by federal, state, or local law.


_EEO is the Law Poster: https://www.eeoc.gov/employers/eeo-law-poster


Drug free workplace


If based in the United States, applicants must be eligible to work in US without restrictions for any employer at any time; be able to pass a drug screen and background check.