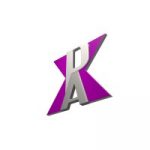 Film Sales Manager
Experienced Film Sales Professional with proven trackrecord in sales of low, midsize budget , international, commercial feature films.
Responsibilities
Become part (Board Member) and build up a distribution division for a newly established US based film company. We aim to fund and produce and market 6 to 10 films a year.
Qualifications
min. of 5 years in the field of film sales
Excellent verbal and written communication skills in English and one foreign language (German, French, Russian i.e.)
To apply for this job please visit LinkedIn.