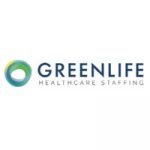 Family Nurse Practitioner / Bilingual (#2412)
JOB TITLE (#2412): Family Nurse Practitioner / Bilingual - Maspeth, Queens, NY
A multi-specialty practice with multiple locations in Brooklyn, New York, is seeking a Nurse Practitioner. You will join a large team consisting of primary care physicians and specialists for drug and alcohol counseling, sleep studies, osteoporosis, lung and nerve testing, and pain management/ physical rehabilitation.
Compensation And Benefits
The salary range for this position is $115,000 - $150,000 / yr (negotiable)
This is a Full-time or Part-time position
The position is in an outpatient office (Provision to also do house calls but is entirely optional)
Malpractice
Health Insurance
Vacation(3 weeks)
Sick Days
CME($1,000)
401K
Productivity Bonuses
Requirements
Must have an active NY State License
Must be Board Certified
New Graduates are welcome
Must be Bilingual and fluent in Polish, Russian, or Eastern European language
Greenlife Healthcare Staffing is a nationwide recruitment agency, matching both new grads and advanced practitioners to hospitals, clinics, nursing homes, multi-specialty groups, and private practices.
About GLHSTAFFING.COM
We are committed to our core values: integrity, honesty, and transparency Finding a new position as a physician or allied health professional or filling a critical vacancy in your practice, clinic, hospital, or skilled care facility can be stressful and time-consuming. At Greenlife our mission is to make this process easier for you and help you through all the steps necessary to find that perfect new position or the healthcare professional to round out your team. We understand that every situation is different and our approach reflects that: we value personalized interaction with job seekers and employers, our searches are customized not cookie-cutter and our results speak for themselves: Happy job seekers and employers who found the right professional match through our services.