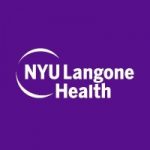 Faculty Group Practice Secretary I-Intake/Scheduler *Forest Hills + Manhattan*
1100632_RR00066694 Job ID: 1100632_RR00066694
NYU Grossman School of Medicine
is one of the nation's top-ranked medical schools. For 175 years, NYU Grossman School of Medicine has trained thousands of physicians and scientists who have helped to shape the course of medical history and enrich the lives of countless people. An integral part of NYU Langone Health, the Grossman School of Medicine at its core is committed to improving the human condition through medical education, scientific research, and direct patient care.
For more information, go to med.nyu.edu, and interact with us on LinkedIn, Glassdoor, Indeed,
Facebook, Twitter and Instagram.


Position Summary


We have an exciting opportunity to join our team as a Faculty Group Practice Secretary I-Intake/Scheduler *Forest Hills + Manhattan* Russian Speaker.
In this role, the successful candidate is responsible for providing basic front-desk support for clinical intake operations.
Job Responsibilities

Performs other related duties as needed by providers and supervisors.
Types routine material such as forms and letters, envelopes, etc. Types materials neatly, accurately and according to instructions. Writes materials clearly and legibly.
Answers patient questions to ensure understanding and patient satisfaction, or refers them to more senior level staff. Maintains confidentiality on matters to which they are privileged.
Maintains and receives files for area. Maintains files in organized and up-to-date manner in order to facilitate their retrieval. Completes filing in accordance with departmental procedures. Sorts and distributes documents and forms for area section. Distributes materials according to content of communications and departmental procedures. Logs in materials with respect to time and data when applicable. Processes incoming and outgoing documents. Completes forms neatly. Secures appropriate signatures and forwards documents/forms to correct destination based on pertinent Medical Center procedures. Maintains copy for files. Faxes documents in accordance with departmental procedures.
Maintains supplies and cleanliness of space, restocks supplies as needed. Notifies supervisor of any shortage of supplies.
Schedules routine appointments and follow ups for visits and procedures that do not require/or have already been pre-authorized. Prepares the daily schedule. Refers all inquiries regarding pre-authorizations/certifications to the Medical Secretary.
Responsible for patient check-in and check-out. Gathers all patient demographic related data and materials from patients and/or their representatives. Obtains insurance information (ID card, member/group #s, etc.), verifies insurance eligibility electronically, takes their picture and asks them to use Patient Secure. On subsequent visits, asks them to verify demographic info and makes any necessary edits. Collect and ask patients to sign patient related documents including HIPAA, MSPQ, ABN, etc. Follow up with patients and/or their representatives, physician offices, etc to gather missing data and materials in order to complete the intake process, or refers to more senior level staff.
Scan all necessary documents (insurance cards, lab requisitions, etc) into the intake system.
Monitors intake work queue for timely intake completion.
Refers patients who have a question regarding insurance coverage or are in need of counsel on financial matters based on established criteria (e.g., denial of electronic insurance eligibility, ABN questions/concerns, questions regarding insurance or pay-or restrictions, making payment, multi plan determinations, any and all issues/questions/concerns relating to financial matters) to the Business Office Associate.
Maintains cooperative and professional relationships with physicians, nurses and office and clinical staff.
Provides reception assistance (i.e. greet patients, answer calls, requests for assistance are directed to proper individual, etc.) Screens telephone callers in pleasant and a professional manner; handles call; take messages or directs caller to appropriate person or area.

Minimum Qualifications


To qualify you must have a High School Diploma. Excellent organizational, interpersonal and verbal and written communications skills and strong customer service orientation required. Basic knowledge of word processing, spreadsheet, database and Internet applications required. Light, accurate keyboarding skills required. Ability to complete multiple tasks efficiently and thrive in a team work environment.
Preferred Qualifications


Intermediate knowledge of computer-based scheduling and appointment programs strongly preferred.
Russian Speaker
Qualified candidates must be able to effectively communicate with all levels of the organization.


NYU Grossman School of Medicine provides its staff with far more than just a place to work. Rather, we are an institution you can be proud of, an institution where you'll feel good about devoting your time and your talents.
NYU Grossman School of Medicine is an equal opportunity and affirmative action employer committed to diversity and inclusion in all aspects of recruiting and employment. All qualified individuals are encouraged to apply and will receive consideration without regard to race, color, gender, gender identity or expression, sex, sexual orientation, transgender status, gender dysphoria, national origin, age, religion, disability, military and veteran status, marital or parental status, citizenship status, genetic information or any other factor which cannot lawfully be used as a basis for an employment decision. We require applications to be completed online.
If you wish to view NYU Grossman School of Medicine's EEO policies, please click here. Please click here to view the Federal "EEO is the law" poster or visit https://www.dol.gov/ofccp/regs/compliance/posters/ofccpost.htm for more information. To view the Pay Transparency Notice, please click here.
NYU Langone Health provides a salary range to comply with the New York City Law on Salary Transparency in Job Advertisements. The salary range for the role is $48,308.00 - $48,308.00 Annually. Actual salaries depend on a variety of factors, including experience, specialty, education, and hospital need. The salary range or contractual rate listed does not include bonuses/incentive, differential pay or other forms of compensation or benefits.