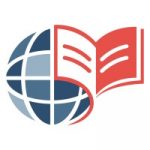 Experienced Virtual Remote Interpreters Wanted in a Variety of Languages
A woman-owned small business located in Northern VA is seeking professional simultaneous and consecutive interpreters who are native-level speakers in the following language pairs:
English <> Spanish
English <> French
English <> Portuguese
English <> Bahasa Indonesian
English <> Mandarin Chinese
English <> Japanese
English <> Vietnamese
English <> Arabic
English <> Swahili
English <> Russian
English <> Amharic


Minimum Qualifications:

Bachelor's degree in relevant field
At least three years of experience providing professional interpretation services - simultaneous or consecutive; ability to provide both preferred
Flexible schedule to respond to short-order requests
Ability to use Zoom, MS Team and other platforms to perform interpretation services with own equipment, such as a noise controlled headsets, PC, etc.


Additional Qualifications:

Certified medical, legal or other professionally certified Interpreters highly desired
Knowledge of specialized terminology, such as environmental, scientific, medical, etc.


Flexible work from home options available.