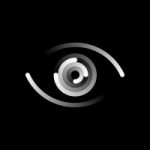 Executive Business Assistant
Hey!
We are Social Links, a global OSINT company with an HQ in the US. Since 2015 our company has developed AI-based products that empower organisations to conduct effective investigations and achieve various goals using open sources. We have huge ambitions: we are planning to become a benchmark in OSINT with 1B capitalization.
The idea of our products
We assemble massive volumes of data and deep insights from open sources in Social media, Blockchain, and the Darknet and visualise a holistic picture for data-driven decisions and investigations. Our product line is continually being developed, and we have big plans for future services.
Do you want to be part of something special and help restore trust to the date for a more open and safer world? Join Social Links, Together we will change the World!
Your role, Executive Business Assistant to the CEO of Social Links, is to provide timely and professional support to the Executive.
Why people chose us:
Truly global presence. We have more than 500 clients on mostly every continent. Moreover, we work with half of the law enforcement agencies within the European Union and companies from the S&P 500
Diverse and multicultural team of talented professionals
Complex challenges and rapid growth within the company are guaranteed
Our solutions have an impact: we make a contribution to European security by participating in Europol rainings and collaborating with United Nations with a focus on harnessing security in European Union
What you will do:
30% of your work time will take business tasks: helping with the personal schedule, assisting with meeting preparation and recording meeting, attending meetings on the VP's behalf, business correspondence with partners and clients on VP's behalf, and running some projects
70% of your work time will take personal tasks: arranging holidays for family, helping to book appointments at the health centre etc.)
Apply if you:
Speak Dutch and English or Russian
Have solid analytical / problem-solving skills
Have strong skills to communicate effectively with all levels of staff both verbally and in writing
Are located outside of Russia (or in the process of relocation)