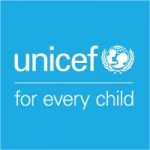 Executive Associate, (G-6), Office of Innovation, Stockholm, Sweden, #99872
UNICEF works in some of the world's toughest places, to reach the world's most disadvantaged children. To save their lives. To defend their rights. To help them fulfill their potential.
Across 190 countries and territories, we work for every child, everywhere, every day, to build a better world for everyone.
And we never give up.
For every child, hope...


The Office of Innovation (OoI) works to catalyse UNICEF's and all its partners' expertise and resources against key children-outcomes bottlenecks, with a view to continuously ideate and scale the most effective solutions with transformational potential at scale to achieve the child-related SDGs.
The office is doing this by continuously exploring new ways of accelerating results for children, investing across a range of early stage solutions, and harnessing internal and external expertise towards continuously iterating and finetuning the most promising solutions for children through a systematic portfolio management approach, and leveraging all stakeholders' innovation energy, knowhow and resources from intergovernmental, multilateral, private sector and non-governmental fora (think tank, academia).
How can you make a difference?


Under the supervision of the head of office, the Executive Associate is accountable for procedural communications, operations and administrative support services, as well as specialized administrative functions, to enhance the smooth running of the supervisor's day-to day activities, as well as his/her section. Executive Associates also represent the supervisor in initiating, following up on and resolving issues pertaining to administrative requests.
Communications Support

Key functions, accountabilities, and related duties/tasks

On behalf of supervisor, manage incoming and outgoing correspondence, e-mails and telephone calls.
Communicate sensitive information to higher level managers.
Provide routine information pertaining to the work of the division/office.
Draft responses to written inquiries on routine questions.
Coordinate responses to sensitive inquiries.
Follow up on established deadlines and ensuring timely submissions by staff of reports, correspondence and other documents.

Administrative Support

Maintain the supervisor's calendar and arrange meetings.
Organize official travel on behalf of supervisor.
Preparing briefing materials for official trips or meetings.
Prepare documentation for the supervisor's signature reviewing for style, factual and grammatical accuracy.

Operations Support

Supports capacity development activities and conferences by making the logistical arrangements, through engaging with facilitators, caterers and hosts.
Maintains and updates a system which monitors the absence of staff.
Supports management of administrative supplies, office equipment, and updating the inventory of items.

Budget Monitoring Support

Provides support on budget revision/preparation, implementation status, determination position of funding utilization, operational, and financial closure.
Monitors budgets and financial expenditures of section, ensuring compliance with UNICEF rules and regulations, keeping supervisor informed and advised on actions for decision/follow up.
Prepares and maintains records, documents and control plans for the monitoring of project/programme implementation.
Carries out transactions in VISION pertaining to grants for his/her section such as registering grant allotments and tracking expiring programme grants.

Procurement Support

Guide managers in the process of PCA/SSAs in line with the policies and guidance issued by FRG, SD and DHR.
Facilitate the processing of contracts for consultants and external partners that provide a service to the section. This includes preparing and filing documents, completing necessary forms and templates, uploading TOR's in VISION, and making necessary logistical arrangements.
Maintain up-to-date vendor lists, partners, and consultant rosters.

To qualify as an advocate for every child you will have…

Completion of secondary education is required, preferably supplemented by technical or university courses related to the field of work.
A minimum of six (6) years of relevant administrative and/or clerical work experience is required.
Training and experience using MS Word, Excel, PowerPoint and other UNICEF software such as SharePoint; knowledge of integrated management information systems required.
Strong organizational, planning and prioritizing skills and abilities is considered an asset.
Ability to deal patiently and tactfully with visitors, as well as have a high sense of confidentiality, initiative and good judgment.
Ability to work effectively with people of different national and cultural backgrounds.
Ability to work in a team environment to achieve common goals and to provide guidance to more junior support staff.
Fluency in English is required. Working knowledge of Swedish is required. Knowledge of a second UN language (Arabic, Chinese, French, Russian or Spanish) is considered an asset.

Applicants must be nationals of EU countries or in possession of a valid work permit in Sweden. Please attach a copy of your work permit to your application submission.

General Service (GS) staff are locally recruited staff and therefore, candidates are personally responsible for any travel and accommodation arrangements.

UNICEF does not facilitate accreditation for locally recruited staff from the Ministry of Foreign Affairs.

For every Child, you demonstrate...


UNICEF's Core Values of Care, Respect, Integrity, Trust and Accountability and Sustainability (CRITAS) underpin everything we do and how we do it. Get acquainted with Our Values Charter:
https://uni.cf/UNICEFValues


UNICEF Competencies Required For This Post Are…

Demonstrates Self Awareness and Ethical Awareness (1)
Works Collaboratively with others (1)
Builds and Maintains Partnerships (1)
Innovates and Embraces Change (1)
Thinks and Acts Strategically (1)
Drive to achieve impactful results (1)
Manages ambiguity and complexity (1)

During the recruitment process, we test candidates following the competency framework. Familiarize yourself with our competency framework and its different levels: competency framework here.
UNICEF is here to serve the world's most disadvantaged children and our global workforce must reflect the diversity of those children. The UNICEF family is committed to include everyone, irrespective of their race/ethnicity, age, disability, gender identity, sexual orientation, religion, nationality, socio-economic background, or any other personal characteristic.
We offer a wide range of benefits to our staff, including paid parental leave, breastfeeding breaks and reasonable accommodation for persons with disabilities. UNICEF strongly encourages the use of flexible working arrangements.
UNICEF has a zero-tolerance policy on conduct that is incompatible with the aims and objectives of the United Nations and UNICEF, including sexual exploitation and abuse, sexual harassment, abuse of authority and discrimination. UNICEF is committed to promote the protection and safeguarding of all children. All selected candidates will, therefore, undergo rigorous reference and background checks, and will be expected to adhere to these standards and principles. Background checks will include the verification of academic credential(s) and employment history. Selected candidates may be required to provide additional information to conduct a background check.
Remarks

Only shortlisted candidates will be contacted and advance to the next stage of the selection process.


UNICEF appointments are subject to medical clearance.  Issuance of a visa by the host country of the duty station, which will be facilitated by UNICEF, is required for IP positions. Appointments are also subject to inoculation (vaccination) requirements, including against SARS-CoV-2 (Covid). Government employees that are considered for employment with UNICEF are normally required to resign from their government before taking up an assignment with UNICEF. UNICEF reserves the right to withdraw an offer of appointment, without compensation, if a visa or medical clearance is not obtained, or necessary inoculation.