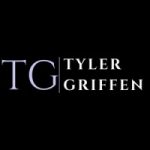 Executive Assistant
EA to Chairman/Founder
Superb opportunity for an experienced EA to support the Founder/Chairman of a fast-paced & growing commodities firm moving into new offices in Mayfair.
Fully office based role
Salary: 50k-60k
Excellent bonus & benefits
Location: Green Park
With previous PA/EA experience, supporting high aptitude executives, you will be an integral part of an international, multi-cultural team who work very closely. Fluency in French OR Russian would be a bonus in this role but not essential.
You will provide first-class EA support to the Founder/Chairman, across his businesses, as well as comprehensive personal support, working for a dynamic, inspiring Founder supporting across several successful businesses.
We are looking for a motivated EA with a passion to learn, and a strong work ethic who can hit the ground running in a busy start-up environment. There is plenty of scope to make this EA role your own, grow and build skills across other disciplines.
You'll need excellent EA skills, first-class tech skills & advanced MS Office, lots of initiative and a proactive approach, together with a 'nothing is too much trouble' attitude.
Your remit will include traditional EA tasks such as complex global diary & travel management across multiple time zones, as well as project coordination and event organisation.Ability to put together Board level reports/presentations is essential.
To apply for this job please visit LinkedIn.