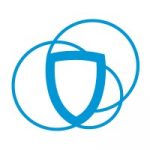 Executive Assistant to the CTO/CDO (m/f/d)
We at Friendsurance
We believe that dealing with insurance should bring a smile to your face. We build the most intuitive platforms, making insurance all about the customer.
A Bit About You
You are a proactive and resourceful Individual to support our CTO/CDO and the Engineering teams at Friendsurance. This is an exciting opportunity for someone who thrives in a fast-paced environment, finds their feet in ambiguity and stays focused when priorities shift.
Your Tasks & Responsibilities
Provide business and administrative support to the CTO
Coordinate the CTO's complex and ever-changing diary, ensuring all meeting logistics are taken care of.
Act as a primary point of contact for all internal and external communications with the CTO. Manage, prioritise and respond to queries on behalf of the CTO.
Lead internal communications within the Engineering org. You'll draft and send out team communications on behalf of the CTO and his direct team.
Measure efficiency of the departments with OKRs, KPIs, and defined goals.
Be part of the Dev Leads team (CTO & his direct team). You'll own meeting agendas, take notes & actions when needed, help the team unpick problems, keep them aligned and accountable.
Participate in a variety of projects with high business impact for our partnerships together with our CTO/CDO on the topics like: Partner Due Diligence, Financial forecasting, Budget utilization, decision making about new providers, demos organization and other exciting topics.
Within the Tech, Data and Agile departments, it will be your responsibility to make sure that the teams are working together like a well-oiled machine by participating in the topics like: designing team topologies, performance data preparations, hiring, agile activities, developing communication strategies and other interesting topics.
Tactically support Tech, Agile and Data Teams in all topics around research, organization processes and communication inside departments.
Lead company-wide initiatives, e.g internal conferences, team offsites, and other events. Organise logistics and help produce content.
Own and continually optimize presentations and communications on new and recurring topics for our senior management and the respective teams in Tech verticals.
You speak fluent English.
Russian or/and German language proficiency is nice to have.
Background in finance or fintech is a plus.


Your full access pass ❤️
You have 3+ years of experience as a PA/EA in a high growth company, ideally supporting C-level executives in Product or Engineering
You're a self starter and love to work autonomously. You're able to identify gaps and streamline processes with little or no guidance from others. You use your initiative and excellent judgment to make decisions in an ambiguous environment.
You're able to juggle multiple responsibilities with unwavering attention to detail at all times.
You have excellent communication skills. You match your communication style to the specifics of the situation, and audience. You're a creative problem solver.
You are proficient in using Google Suite and other collaboration tools, such as Slack. You're able to conduct basic data analysis using Google spreadsheets.
You act with total discretion and diplomacy and apply sound judgement in responding to circumstances.
You have a degree in Business, Management, Technology or a related field of studies


Why us?
Relocation and visa support
Flexible working hours
Large 1,000 sqm office with food, drinks, kickers, table tennis, and pool table in the middle of Berlin
Budget for your personal development
Team and Company events
Foreign language courses
Gym/sports partnership with renowned partners
Individual health and well-being sessions
And so much more!


We as a Team
We love what we do and what we build. And we care about our amazing team. We value each team member and develop their unique talents.
We want to make sure that everyone counts and everyone can thrive. Ambition, kindness and care are at the core of Friendsurance's heart.
We at Tech
We are a strong team of 50+ engineers who are obsessed with technology and customers. Our Chief Tech Officer is in the top 25 Fintech CTOs in the world, driving and supporting us to reach our potential. In 6 cross-functional teams we leverage the latest technologies and strive for simplicity and scalability. We deliver solutions in Agile cycles together with the biggest partners in the industry.
Our Tech Radar: https://tech.friendsurance.de/
About Us
Friendsurance is a Berlin-based Insurtech company, providing easy-to-use innovative insurance solutions for B2C clients and B2B partners.
With partners like Deutsche Bank and Allianz, Friendsurance ist the N°1 bancassurance platform provider in Europe. We work with 7 bancassurance partners, connecting 175 insurers and 50 million addressable users.