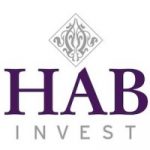 Executive Assistant To Chief Executive Officer (Russian-speaker)
The ideal candidate for this position will excel if they can keep their calm in a high pressure environment coordinating the logistics of the CEO of the company. The candidate should have some relevant experience to the role that highlights their capability to conduct all administrative work, making sure the CEO's operations run smoothly. Thus, the candidate should be detail oriented and a creative problem solver.
Responsibilities
Control workflow
Handle all logistics CEO related Interact with leadership, internally and externally
Other duties as assigned
Qualifications
Bachelor's degree or equivalent experience
Microsoft Office suite (Outlook, Excel, Word, PowerPoint, etc.)
Communication skills Russian, English, German, written/verbal
Ability to prioritize and meet deadlines
Keep information confidential
Flexibility, mobility, high work capacity
To apply for this job please visit LinkedIn.