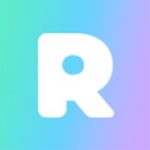 Executive Assistant
We are seeking for candidates for a position of Executive assistant for our client, a well-established Ukrainian Entrepreneur/ Shareholder.
Main focus: IT / Technology / Entertainment industries.
An ideal candidate is:
Proactive
Does not need detailed instructions
Able to work with low or no supervision
Strong communications skills
Able to handle multiple tasks
Keen eye for detail
Getting impossible things done attitude
Project management skills
Excellent spoken and written English, Ukrainian and Russian.
Job description:
Providing administrative support, including managing schedule, coordinating travel arrangements, meetings and events,
Assisting in preparing for meetings, including gathering and organizing materials and information
Managing information flow, assisting in external and internal communications
Assisting with personal positioning, including in business and social networks
Preparing reports and presentations
Helping with personal matters.
To apply for this job please visit LinkedIn.