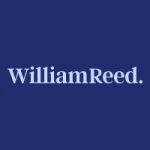 Events Marketing Executive
Who we are
We are William Reed.
We are the leading expert in the global Food & Drink industry.
From manufacturing through to retail and hospitality – we provide the inspiration, insight and connections to power our customers' success.
Our specialists are deeply engaged in their markets and are recognised as the most trusted professionals in their field.
For 160 years, our diverse portfolio of trusted brands has delivered the information our clients need, reaching audiences through outstanding digital media, insights, prestigious awards, innovative exhibitions, events and print.
Fulfilling our role in the 21st century has meant harnessing digital channels to deliver insightful journalism and high-value data to businesses the world over. Guided by our Mission & Values, our Group's activities now include category defining digital and print media, innovative business events and conferences, prestigious awards and informative conferences. We offer compelling research and powerful insights to our customers as well as providing recruitment and e-learning solutions within our core markets.
Position
This is an exciting opportunity for an experienced, energetic, and creative event marketer to join our proactive team dedicated to delivering market leading events. This hands-on role will require initiative and be accountable for the planning and implementation of exceptional marketing campaigns to drive high value delegates to our global on/offline events.
The role involves identifying key audiences within our relevant markets, alongside developing marketing strategies and campaigns to reach them. You will look at innovative ways to promote our events through PR and partnerships to increase attendance to both our on and offline events. You will work with internal teams globally, including our inhouse digital marketing division.
You must be results driven and able to manage multiple concurrent projects and deadlines.
Requirements

Key Responsibilities:

Planning and delivering marketing plans for events.
Manage and grow our social media activities (Twitter, Facebook & LinkedIn)
Look at innovative ways to market our events outside of our readers
Produce digital marketing material (mailshots, banners) and track ROI
Work with external suppliers and partners (designers, printers, agencies etc.)
Work within a budget, and understanding the restraints
Develop new initiatives and implement across the events portfolio
Managing and segmenting data, identifying gaps, developing new data sources and implementing a data plan to support our event marketing and grow our reach.
Maintaining consistent brand & style guidelines across the portfolio of events
Continuously evaluate marketing activity effectiveness
Draft copy and manage design and print of event onsite printed programme


Required Skills and Experience:

Previous event marketing experience essential
Digital marketing expertise – email marketing, social media
Strong organisational skills and the ability to handle multiple deadlines
Excellent communication skills (written & verbal)
Strong attention to detail
Copywriting experience
Flexible, able to work under pressure and manage multiple projects
A self-starter who can work individually and within a team
Experience of using MS office applications
Ideally HTML experience and experience of Adobe Illustrator and Photoshop
Food, Nutrition, Cosmetics or Pharma experience is a plus
Ability to travel internationally to work onsite at events


Other information
Why work for us:


We provide a supportive work environment and are committed to maintaining a healthy work/life balance for all of our employees. Working for William Reed means that you will be joining a stable organisation that is committed to developing its employees and brands.
We have offices in Gatwick and London, UK; Montpellier, France; Singapore and Chicago, US. In line with the Company's current Agile Working Policy, the successful candidate would be eligible to work part of the week from our Crawley office and to work remotely for the rest of the week.
We warmly welcome and encourage applications from talented individuals of all backgrounds and characteristics. If you need any support in accessing this opportunity, please do not hesitate to discuss this with us.
Company Benefits Include:

Competitive Salary
25 days annual leave in addition to bank holidays
Contributory Pension
Life Assurance Scheme
Group Income Protection
Opportunity to participate in the Company's Agile Working Policy


We look forward to hearing from you.