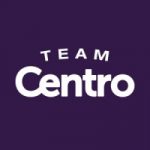 Events Coordinator
About us:
We are a thriving international company in the eCommerce space. We're unique in what we do, offering employees a balance between the stability of a larger organisation while maintaining our culture of an innovative, leading-edge startup. Apply today, become a vital part of our tomorrow.
We have offices in Europe (Spain, Cyprus, Georgia & Ukraine), United States & Canada.
Responsibilities:
Identify the client's requirements and expectations for each event;
Manage and propose budgets for each event and trip the Holding;
Liaise with vendors, exhibitors, and stakeholders during the event planning process to ensure everything is in order if needed;
Ensure we are getting the best rates for everything we purchase;
Manage the relationship with the Conference the holding is attending;
Create and maintain an event schedule for each brand we work with;
Manage all the requests for graphic, branding and swag creation for each event;
Ensure that the holding is getting the maximum exposure possible at each event;
Manage all events on and off site: set-up, tear down, and follow-up processes.
Learn about each client in order to be able to represent them at the event;
Create reports for each event, with the purpose of improving the holding's presence in each one of them;
Assess an event's overall success and submit findings.
Required skills:
At least 3 years' experience as an event coordinator;
Well-organised with excellent multi-tasking abilities;
Outstanding vendor management skills;
Bachelor's degree in hospitality management or public relations is preferred;
Strong communication and interpersonal skills;
Languages Spoken: Russian and English;
EU Visa - Available for travelling.
Nice to have:
Extra languages are a plus.
Time zone: EU, 8 hours per day. Hybrid format if possible (Going to the office 2-3 times per week).
Probation period: 3 months
We offer:
Professional growth & development;
No bureaucracy;
Flexible working conditions;
Vacation, sick and personal days;
Cool young & creative team!
Powered by JazzHR
dhH6uysbMY