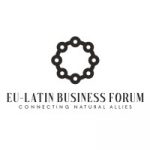 Event Manager
Job Title: Event Manager (Russian/Ukrainian Speaker)

Company: EU LATIN BUSINESS FORUM

Location: Brussels

Job Type: Full-time

Are you a dynamic and organized individual with a passion for event planning? Do you possess excellent communication skills in both Russian and Ukrainian languages? If so, we have an exciting opportunity for you to join our team as an Event Manager!

About the Company:
The Forum is a renowned event management company that specializes in organizing high-profile corporate and social events. With our creative approach, attention to detail, and commitment to excellence, we have built a strong reputation in the industry. We take pride in delivering unforgettable experiences and ensuring seamless execution for our clients.

Job Description:
As an Event Manager, you will be responsible for planning, coordinating, and executing a wide range of events, including conferences, seminars, corporate galas and other special occasions. Your role will involve working closely with clients to understand their specific requirements, conceptualizing event ideas, and overseeing all aspects of event logistics, from venue selection to vendor management.

Key Responsibilities:
- Collaborate with clients to understand their event objectives, preferences, and budget constraints.
- Develop creative event concepts and themes that align with the client's vision.
- Source and negotiate with vendors, including caterers, decorators, entertainers, and audiovisual providers.
- Coordinate all logistical aspects of events, such as venue selection, transportation, accommodations, and technical requirements.
- Prepare detailed event plans, timelines, and budgets to ensure smooth execution.
- Manage event budgets effectively, ensuring cost control and maximizing value for clients.
- Oversee event setup, including décor, seating arrangements, and audiovisual equipment.
- Provide on-site management during events to ensure seamless execution and timely issue resolution.
- Coordinate post-event activities, including feedback collection and evaluation of event success.
- Stay updated with industry trends, technologies, and best practices in event management.

Requirements:
- Bachelor's degree in event management, hospwritten and spoken.
- Exceptional organizational and time management skills, with the ability to manage multiple projects simultaneously.
- Excellent interpersonal and communication skills to build strong relationships with clients, vendors, and team members.
- Strong attention to detail and problem-solving abilities.
- Proficiency in event management software and tools.
- Flexibility to work evenings, weekends, and travel as required for event execution.
- Creativityitality, marketing, or a related field (preferred but not required).
- Fluent in Russian and Ukrainian languages, both , passion, and a positive attitude towards delivering exceptional event experiences.

Join our dynamic team and play a vital role in creating unforgettable events for our clients. If you are a talented Event Manager with fluency in Russian and Ukrainian languages, we invite you to apply by submitting your resume, portfolio, and a cover letter outlining your relevant experience and why you are the perfect fit for this position.

Note: Only candidates fluent in Russian or Ukrainian will be considered for this position.

The Forum is an equal opportunity employer. We celebrate diversity and are committed to creating an inclusive environment for all employees.
To apply for this job please visit LinkedIn.