Archived (not relevant)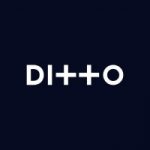 EU Trade Marketing Coordinator
DUTIES & RESPONSIBILITIES:
The Trade Marketing duties & responsibilities are:
To manage and maintain the day-to-day relationships between Europe* Digital Service Providers (DSPs; Apple, Amazon, Spotify, Deezer, Tidal) teams to ensure that Ditto's international and local priorities are among those pitched. *France exclude
To liaise, pitch, and prepare the monthly calls for Spanish DSPs and to speak on behalf of the international content at Latam DSP meetings
Identifying trends and opportunities through deep analysis within DITTO's catalogue, compiling performance data, and reporting the information to Global Head of Trade Marketing.
Participate in weekly calls with teams from Africa, Latin America, and France in order to identify cross-content opportunities for European markets
To work and collaborate with the Global Head of Trade Marketing to ensure that DSP partnership management is aligned with the broader global company strategy
Compile playlist results and communicate them to A&R and the Trade Marketing team on a weekly basis, as well as update performance data per market
To seek out new opportunities in EU markets through in-depth analysis and comparison of DSP playlists with Ditto's international catalogue
Attend online or in person DSPs events and workshops when required. Stay up to date on music trends, news and other information on the European market.
To act as an integral member of the team with the ability to motivate and inspire others to consistently improve and develop both their skills and Ditto's results.
PERSON SPECIFICATION:
Ideally have a tertiary degree in music business, digital marketing, or similar
Ideally at least 1 year of experience in a music related company, but is not mandatory
Excellent analytical skills and attention to detail.
Proven experience in audience engagement and growth.
Ability to develop strong networking and the ability to build and foster relationships.
Good time-management skills and an ability to manage multiple tasks within different timeframes.
Understanding of entertainment, lifestyle, culture, music, and art trends.
Driven, motivated and a desire to succeed.
A passion for music, digital and artist development.
Excellent interpersonal, communication, presentation and negotiation skills.
Organized person
No ego issues
Excel Oriented
Must speak and have a high writing level of Spanish and English.
German, Dutch, Italian and/or Russian would be a plus.
To apply, please email your CV to angel@dittomusic.com
Due to the nature of our business, we will only reply to those candidates who we feel have the relevant experience for this role